The pain is relentless, Huake has love - the company donates love to the sick employees!
---
2022-09-06 16:39
Huake Chuangzhi is a warm and loving big family, each family member is proud of its success, and each family member suffers and we empathize. Bao Yusheng, an electronic engineer of our SURWISE business department, went to Shenzhen Hospital of Traditional Chinese Medicine for examination last month due to physical discomfort and found abnormal liver indicators, and then re-examined in Shenzhen People's Hospital and was diagnosed with liver cancer. This is undoubtedly a thunderbolt for Bao Yusheng, whose family is not rich and is the pillar of the family, and he is currently borrowing more than 100,000 yuan in order to treat his illness.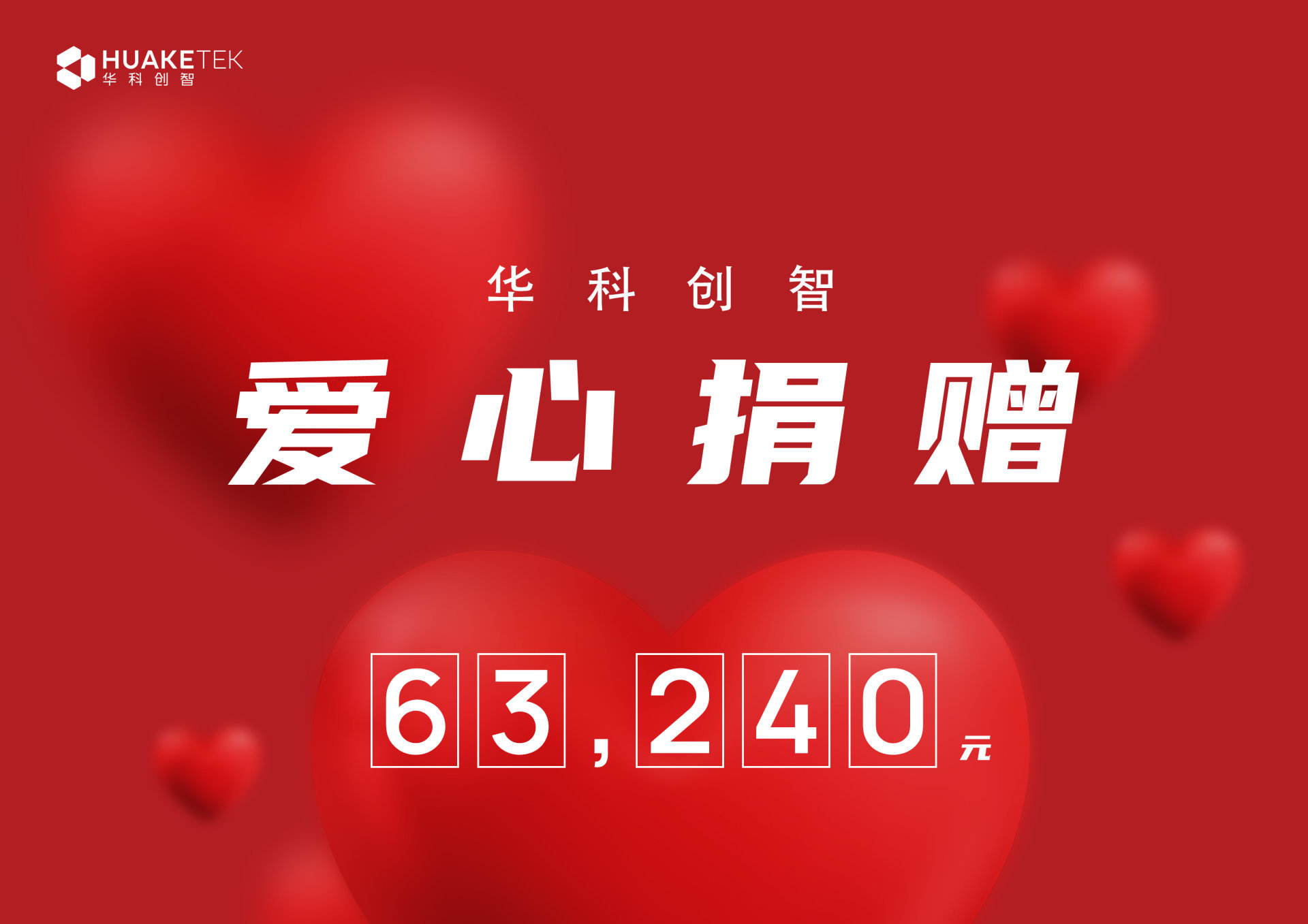 After learning of this situation, the company's leaders immediately deployed, quickly launched the organization, and issued fundraising initiatives to the companies in Shenzhen, Jiangsu and Shandong, and all colleagues of the company actively responded to the call and contributed their modest efforts. Regardless of the amount of donation, the charity deeds are in no particular order, and this donation gave a total of 63,240 yuan to the sick employee Bao Yusheng. Every donation carries the care and encouragement of Huake people to Bao Yusheng, showing the warmth and love in the big family of Huake Innovation and Intelligence.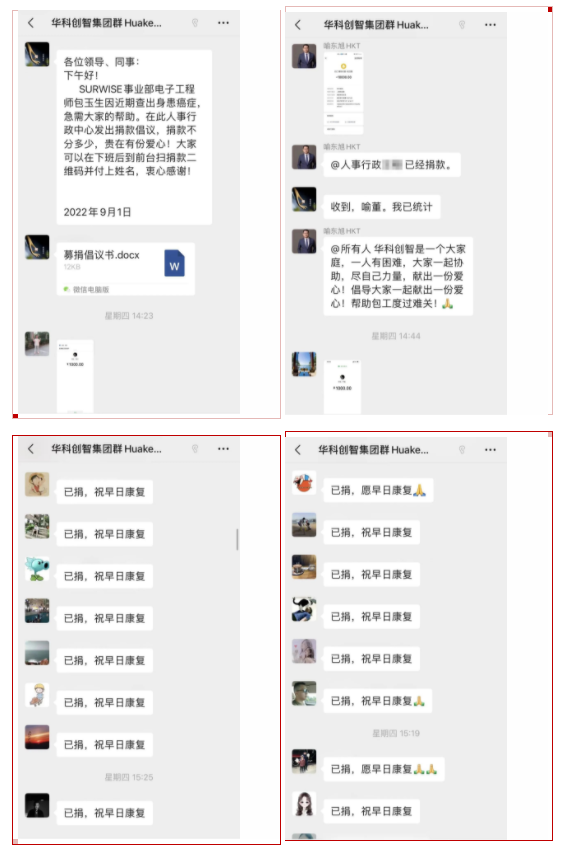 After seeing the generous acts of the company's leaders and colleagues to help him heal his illness, Bao Yusheng was very moved, and although he was riddled with illness, he still expressed his gratitude to everyone: "Thank you for the care of the company's leaders, thank you for the donation of each colleague, thank you, give me the power to fight the disease!" "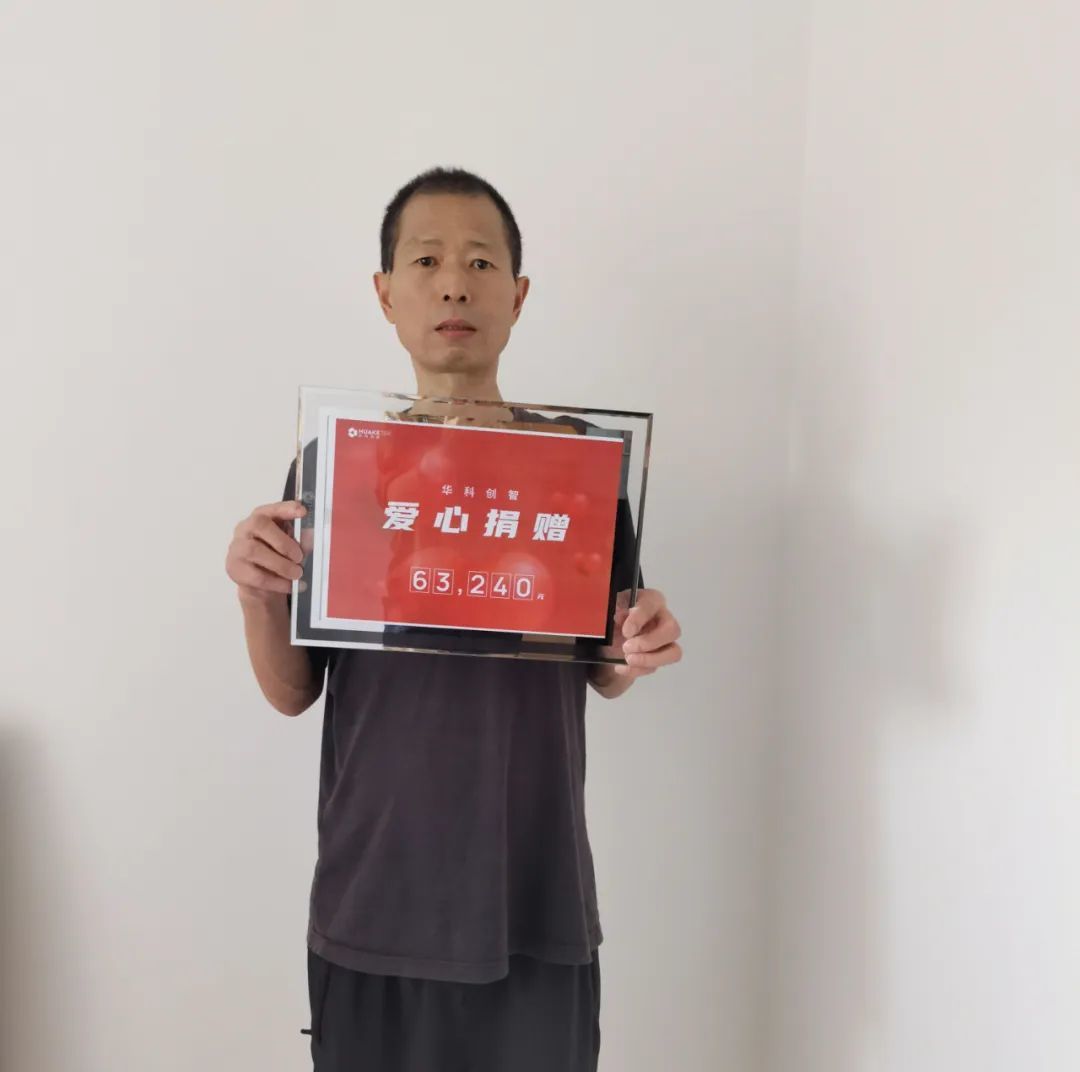 ▲Bao Yusheng accepts donations
Ignite hope with your heart and let love fill Huake. Huake regards the difficulties of our family as our own, and our every bit of effort embodies the true feelings, friendship and care of Huake people, let us jointly wish Bao Yusheng a speedy recovery and return to our big family in good condition.
I remember that in 2021, the family of an employee of the company was also hit hard by illness, and all colleagues of Huake also devoted love and warmth. Every time Huake's family needs help, the company will organize everyone to contribute their own strength to employees in difficulty, this is the centripetal force of Huake, this is the sense of belonging of Huake people, I believe that with such cohesion, unity, friendship and harmony, it will be able to move towards a better future!
Related News