Jia Shaoqian, President of Hisense Group, visited Huake Chuangzhi again to promote strategic cooperation between the two sides!
---
2022-08-04 10:11
This morning, Jia Shaoqian, President of Hisense Group, Chen Weiqiang, Senior Vice President of Hisense Group, Liu Xueli, Vice President of Hisense Vision Technology and General Manager of Commercial Display Company, Zhang Sihai, General Manager of Hisense Network Technology Company, Su Yutao, General Manager of Hisense Medical Equipment Company, and a group visited Shandong Huake Chuangzhi to carry out research activities, Yu Changhai, Deputy Secretary of Yanzhou District Party Committee, Cui Zengli, Deputy District Governor and others accompanied the investigation. Yu Dongxu, chairman of Huake Chuangzhi Group, led all employees to receive warmly!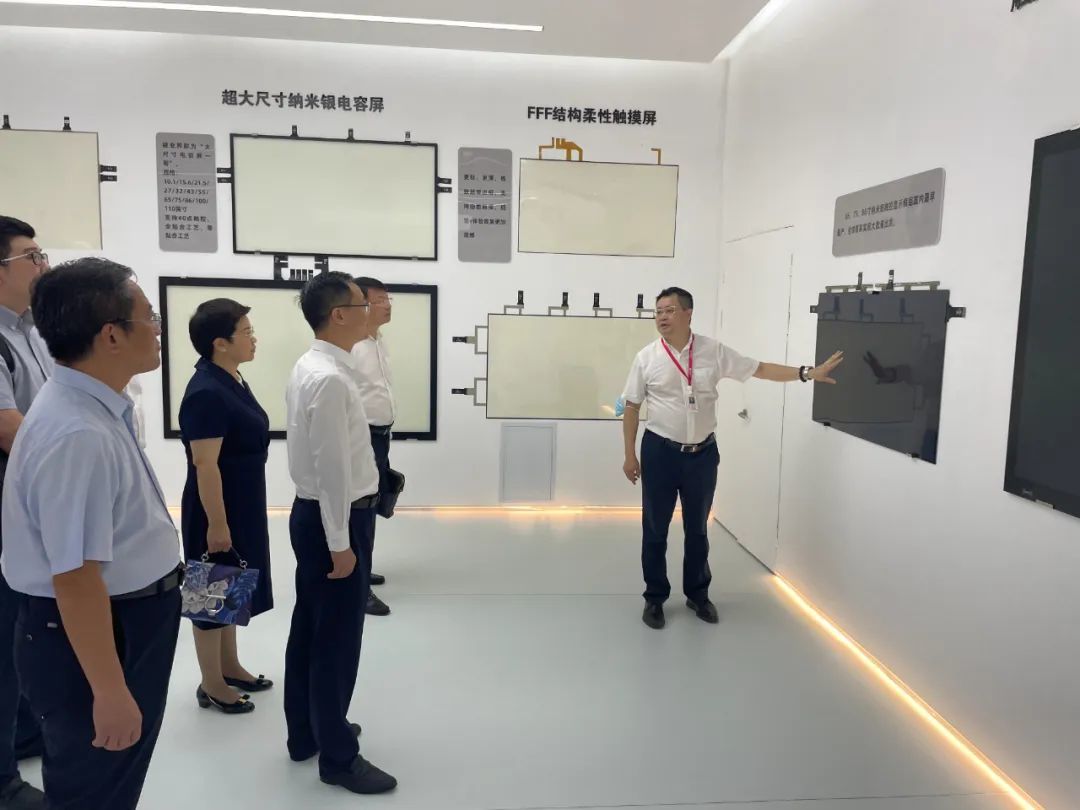 Jia Shaoqian and his entourage first experienced the wisdom program based on the self-developed nano silver wire new material technology development in our exhibition hall, understand our company based on nano silver wire new material technology, Huake Chuangzhi is one of the few enterprises in the world that masters the core technology of nano silver wire, when most of the competing products at home and abroad are limited to making nano silver ink and conductive film, it has long been from the research and development of new materials to the vertical integration of components and the whole machine foundry, successfully created the nano silver wire transparent electrode industry chain, leading and promoting the coordinated development of the industry.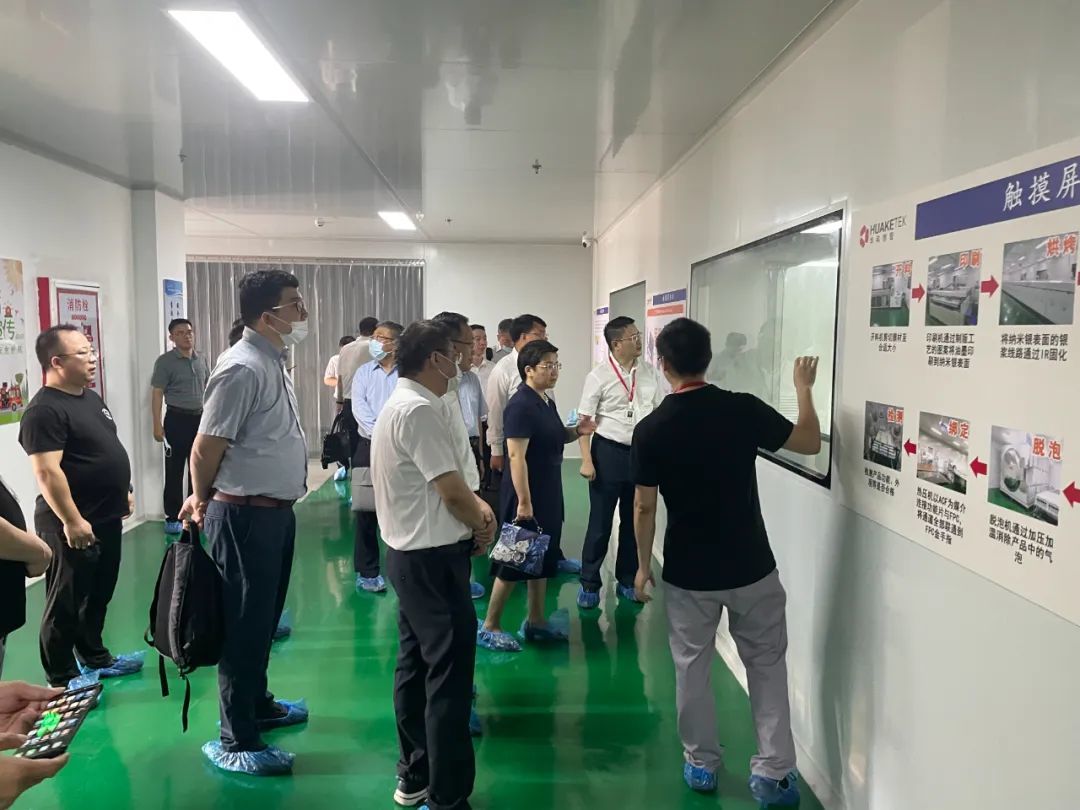 Subsequently, Jia Shaoqian and his entourage visited our TP production line, and the workshop introduced automated production solutions and equipment to realize automatic printing, automatic laser etching, automatic lamination, automatic robotic arm to cover loading and unloading and handling tasks. Jia Shaoqian spoke highly of the integration of the whole industry chain model of Huake Chuangzhi from nano-silver ink synthesis to OEM manufacturing.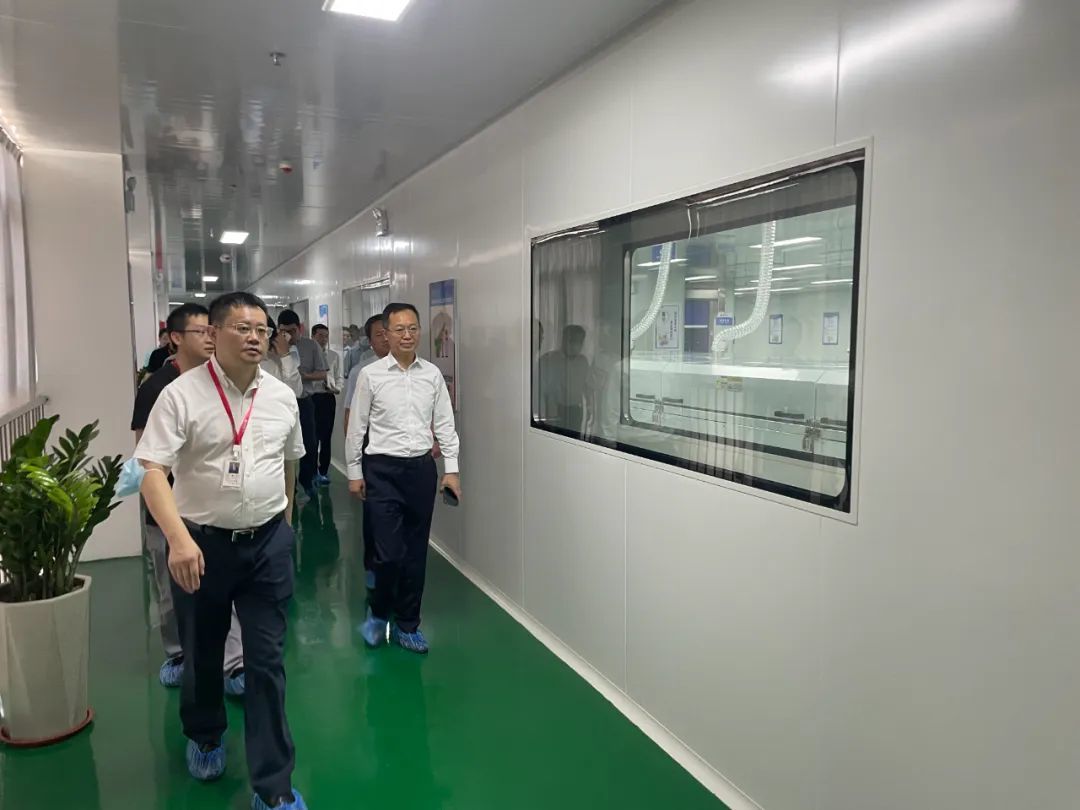 After the visit, Shandong Huake Chuangzhi and Hisense Group launched a symposium, at which Jia Shaoqian, president of Shanghai Info Group, said that the last visit to Shandong Huake was in May 2021, so far the progress of Huake Innovation Intelligence can not be underestimated, Huake should concentrate material advantages, nano silver materials can be used in Hisense Group smart blackboard, conference board, touch TV, smart home and other products. Cooperate with Hisense to jointly develop the Jining market and achieve win-win cooperation. Yu Dongxu, chairman of Huake Group, said that Huake has actively promoted quality upgrading in recent years, learned the "Hisense Seven Quality Military Rules", made every effort to do a good job in product research and development and product quality, fully cooperated with Hisense to do a good job in product research and development, and did a good job in supporting roles. Huake Chuangzhi regards Hisense as an important partner in the one-stop strategy of nano-silver materials, and Hisense's support for Huake Chuangzhi is equivalent to supporting the development of emerging technology industries in Jining. And in January this year, Huake Chuangzhi, Hisense Group and Jining Municipal Government signed a tripartite strategic agreement, and Jining Municipal Government gave high expectations for the cooperation between Hisense Group and Huake Chuangzhi.
Huake Chuangzhi was incubated in the Hong Kong University of Science and Technology in 2014, more than seven years since its establishment, around the nano-silver material technology industry chain for a large number of innovation and in-depth layout, there are Shenzhen Longgang District, Shenzhen Guangming District, Jiangsu Suqian City, Shandong Jining City four major R & D and manufacturing bases, is the world's largest nano-silver material industrialization enterprises. The company has cooperated with many well-known brands such as Lenovo, Hitevision Technology, Oriental Central Plains, Skyworth, Huawei and so on. This time Hisense Group confirmed the in-depth cooperation, which is another new milestone!
Related News