Congratulations on the success of the Jining Education Products Promotion Conference of Huake Chuangzhi!
---
2022-07-18 17:10
On the morning of July 8th, the Jining Education Products Promotion Conference was successfully held in the command center of the Shandong Provincial Games. Gao Guangli, director of Jining Municipal Education Bureau, presided over the meeting, and the directors of education bureaus of various counties and municipalities, deputy directors in charge of planning infrastructure, and responsible persons of relevant departments and directly subordinate units of bureau organs all attended the meeting.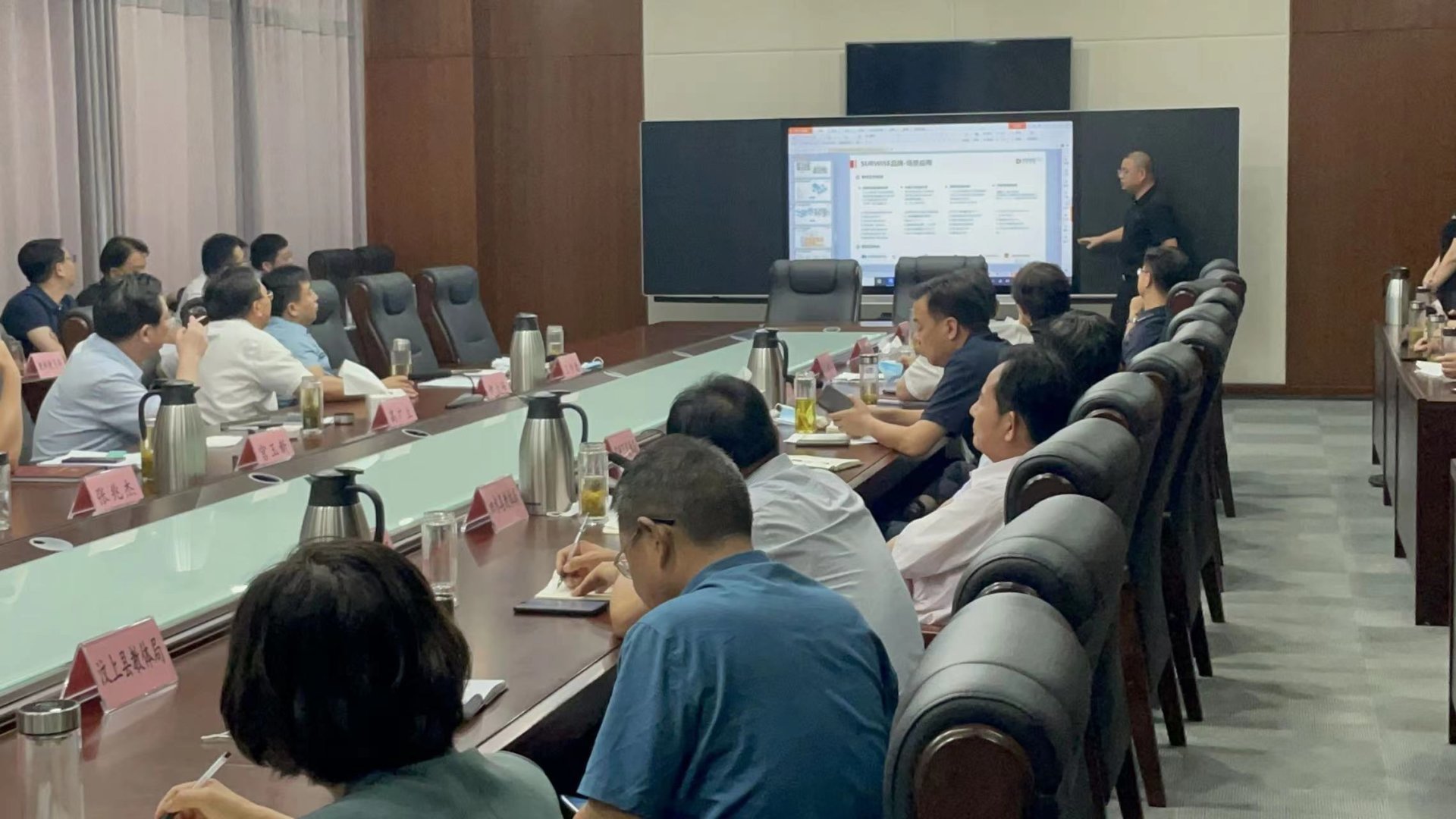 At this promotion meeting, Shandong Hua Kechuang Intelligence fully demonstrated our strength to the leaders of various counties and municipalities in Jining City. Shandong Huake Chuangzhi Technology Co., Ltd., affiliated to Shenzhen Huake Chuangzhi Technology Co., Ltd., has the world's largest nano silver industry chain production base, covering an area of 80,000 square meters, large-scale anti-static purification production workshop of 13,000 square meters, and an annual output value of more than 1 billion. Provide one-stop OTM foundry services from nano silver coating, capacitive screen touch production, full lamination to whole machine assembly, can produce full-size nano capacitive screen, the whole machine products cover commercial display, education, conference and other fields. In the future, it will also radiate to small and medium-sized touch screen, flexible folding touch screen, new energy vehicles, solar photovoltaic and other industries, leading the intelligent era in an all-round way!
As the protagonist of this promotion meeting, the wonderful appearance of SURWISE Deepwo Violet Nanocapacitor Blackboard surprised the leaders present.
SURWISE purple nano capacitor blackboard, set blackboard, LCD touch screen, nano capacitive touch, computer, projector, audio six functions in one, using an integrated flat design, the whole has no protrusion, seamlessly connecting the traditional blackboard and the intelligent blackboard that can perceive interaction. It not only retains the original chalkboard chalk writing function, but also can watch videos, pictures, etc. with hand touch like a large pad, so as to achieve a combination of tradition and wisdom.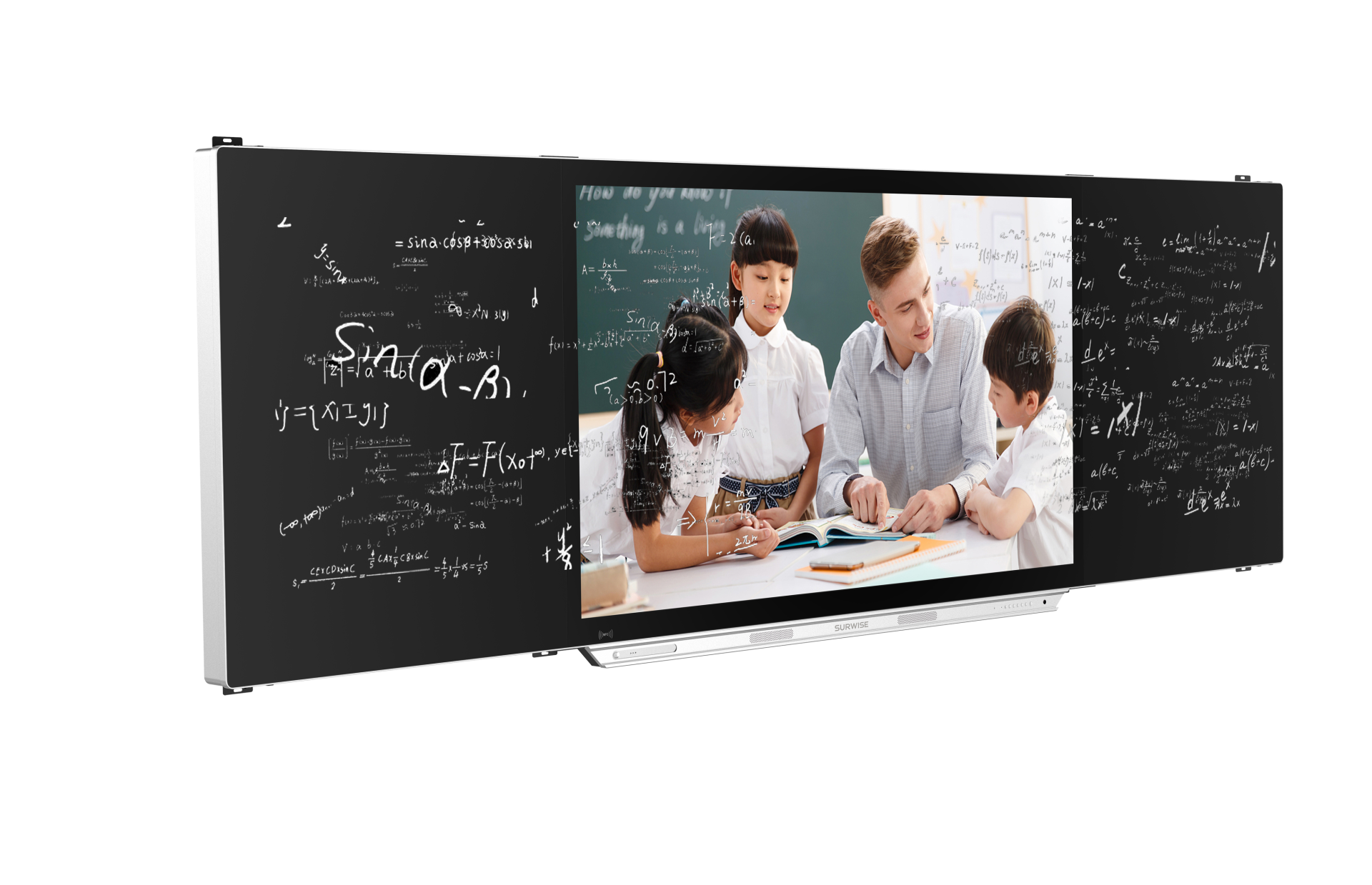 Based on Huake Chuangzhi nano silver wire capacitive touch technology, the writing accuracy of Shenwo Violet nano capacitive blackboard is ± 1mm, the response time is ≤8ms, and it supports up to 40-point touch, with high sensitivity and no delay, making interactive teaching easier.
At the same time, SURWISE ultraviolet nanocapacitor blackboard adopts full lamination + quantum dot eye protection technology to reduce visual errors caused by light reflection and refraction, filter harmful blue light, and effectively reduce visual fatigue.
Related News