Warmly welcome the leaders of Xinmi City, Henan Province to visit Huake Chuangzhi!
---
2022-06-14 17:38
On the afternoon of June 13th, Cheng Yang, Deputy Secretary of Xinmi Municipal Party Committee and Mayor of Xinmi, Jiao Chengju, Vice Mayor of Xinmi Municipal Government, Liu Yanwei, Director of Xinmi Resource Planning Bureau, Ji Donghai, General Manager of Huaxia Happiness Xinmi Industrial New City, and other leaders visited Shenzhen Huake Chuangzhi Technology Co., Ltd. to guide the inspection work, and Yu Dongxu, chairman of Huake Chuangzhi, led the team to warmly welcome.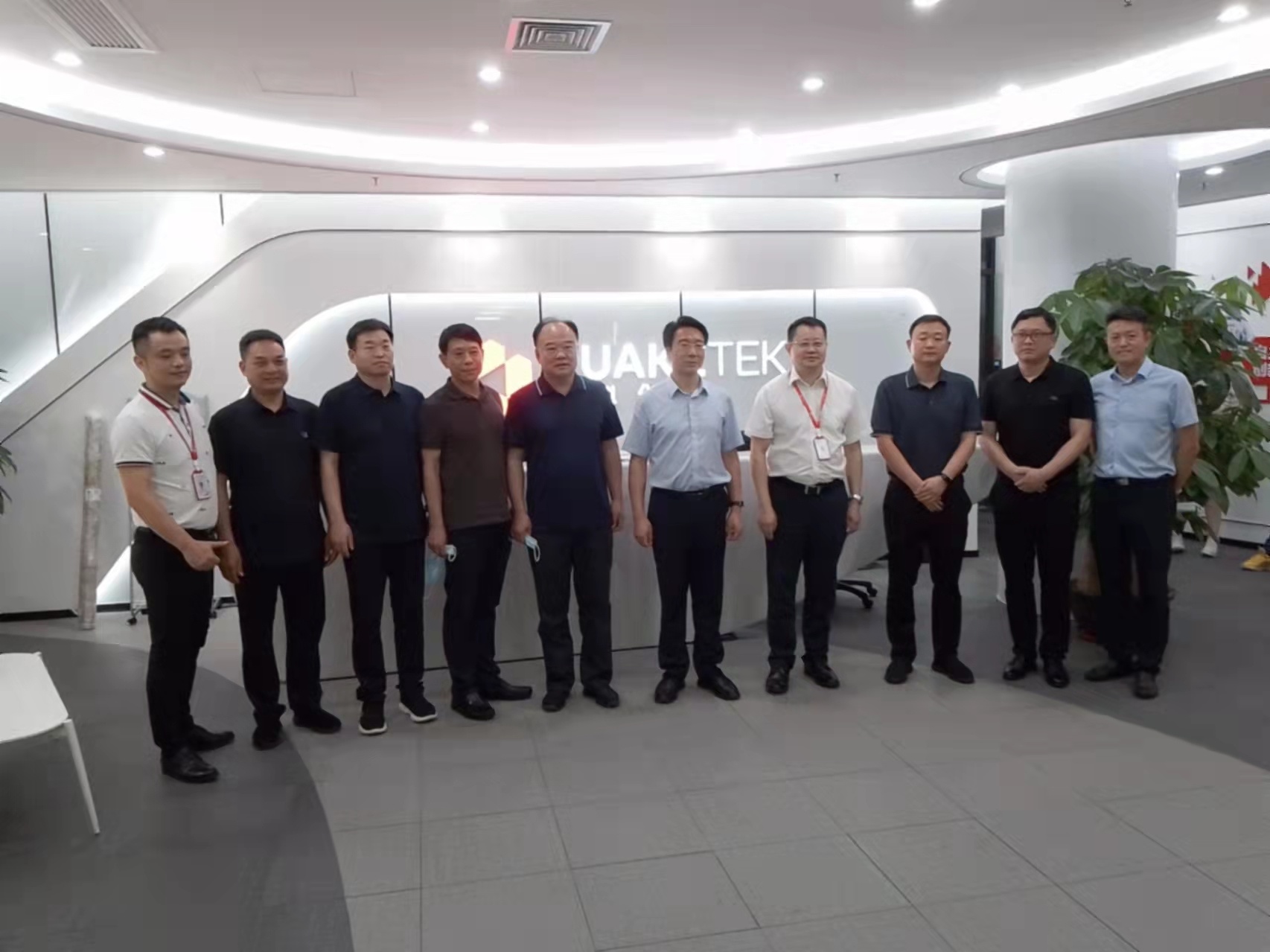 Accompanied by our sales staff, the Xinmi City delegation visited our exhibition hall and learned in detail about the development process, talent team, honorary qualifications, core technical materials of nano silver wire, CPI/electrochromic and other scientific research achievements and various education/commercial display screens. Mayor Cheng Yang highly affirmed the major achievements made by Huake Chuangzhi in the industrialization of new nano silver wire materials, and was full of expectations for the next step to promote government-enterprise cooperation and accelerate the transformation of scientific and technological achievements.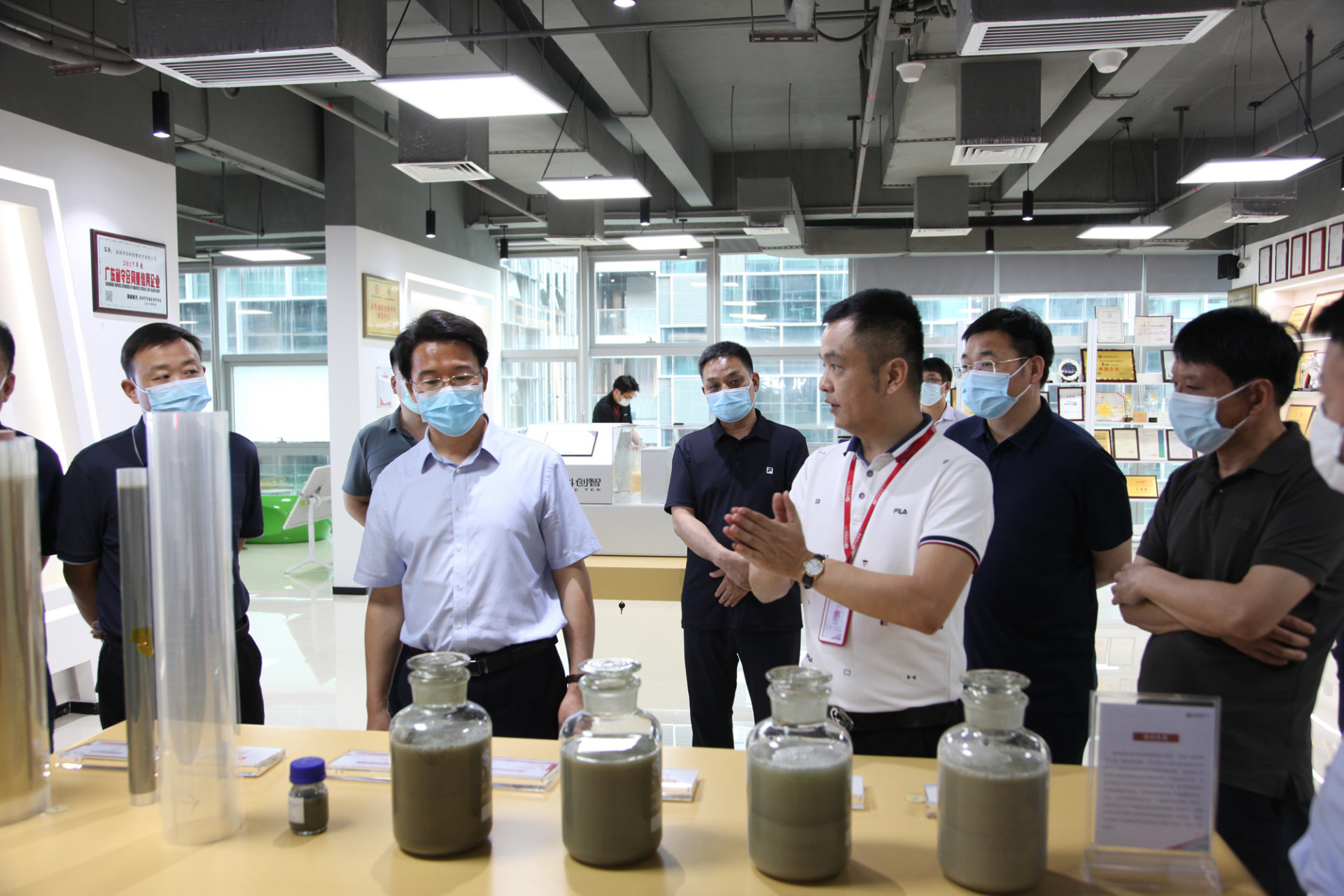 Walking into our smart terminal product experience area, a wide variety of nano silver capacitive touch products, smart office and smart education solutions based on new materials of nano silver wire made the leaders present praised. The delegation said that the whole industry chain business system empowered by Huake Chuangzhi Technology deeply shocked them.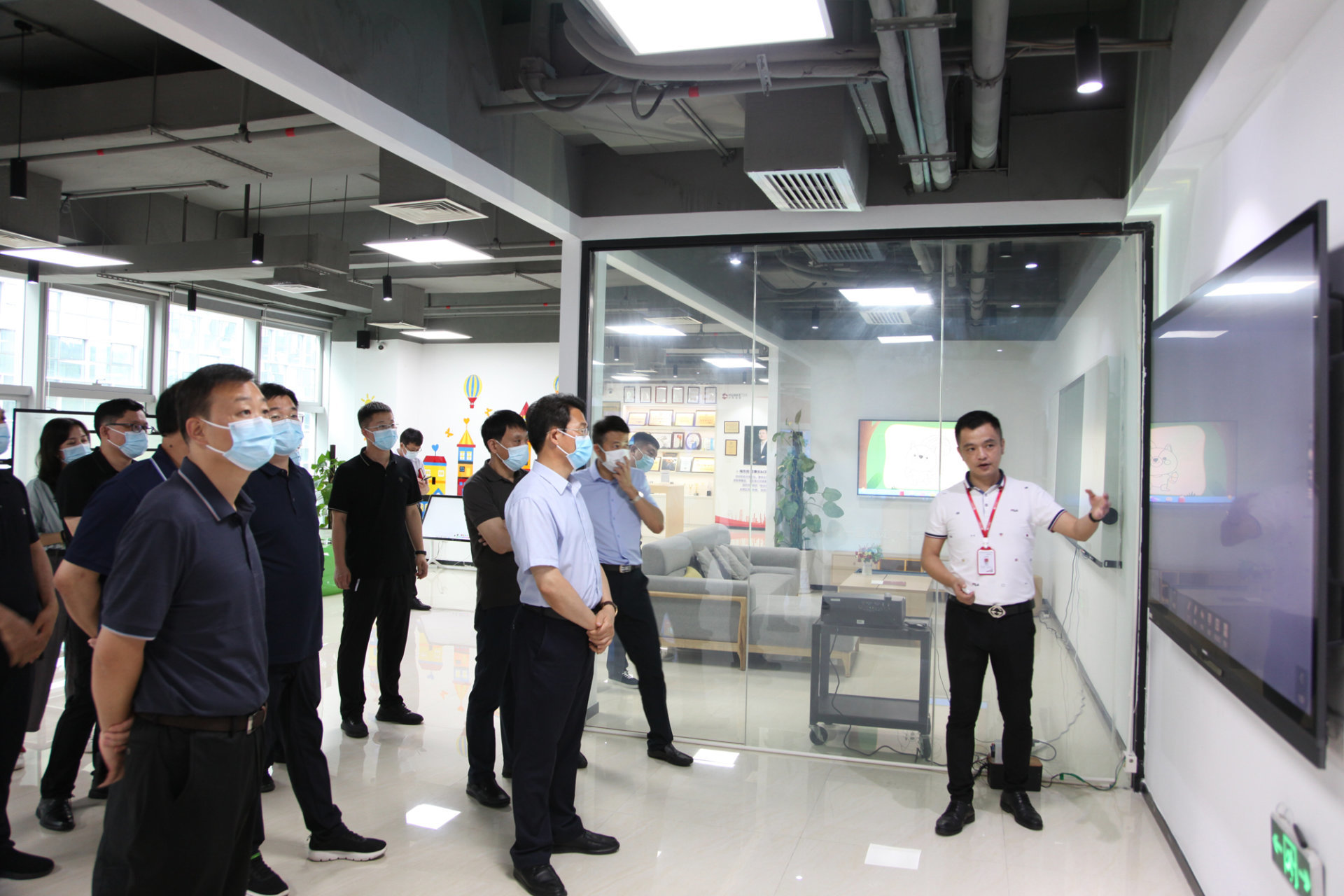 Afterwards, the two sides held a symposium and exchange meeting. After fully understanding the core technology advantages of Huake Chuangzhi and the five future application prospects of CPI, electrochromism, perovskite, OLED lighting and biosensors, Mayor Cheng Yang said that he is very willing to work with Huake to upgrade the teaching equipment of primary and secondary schools in Xinmi City.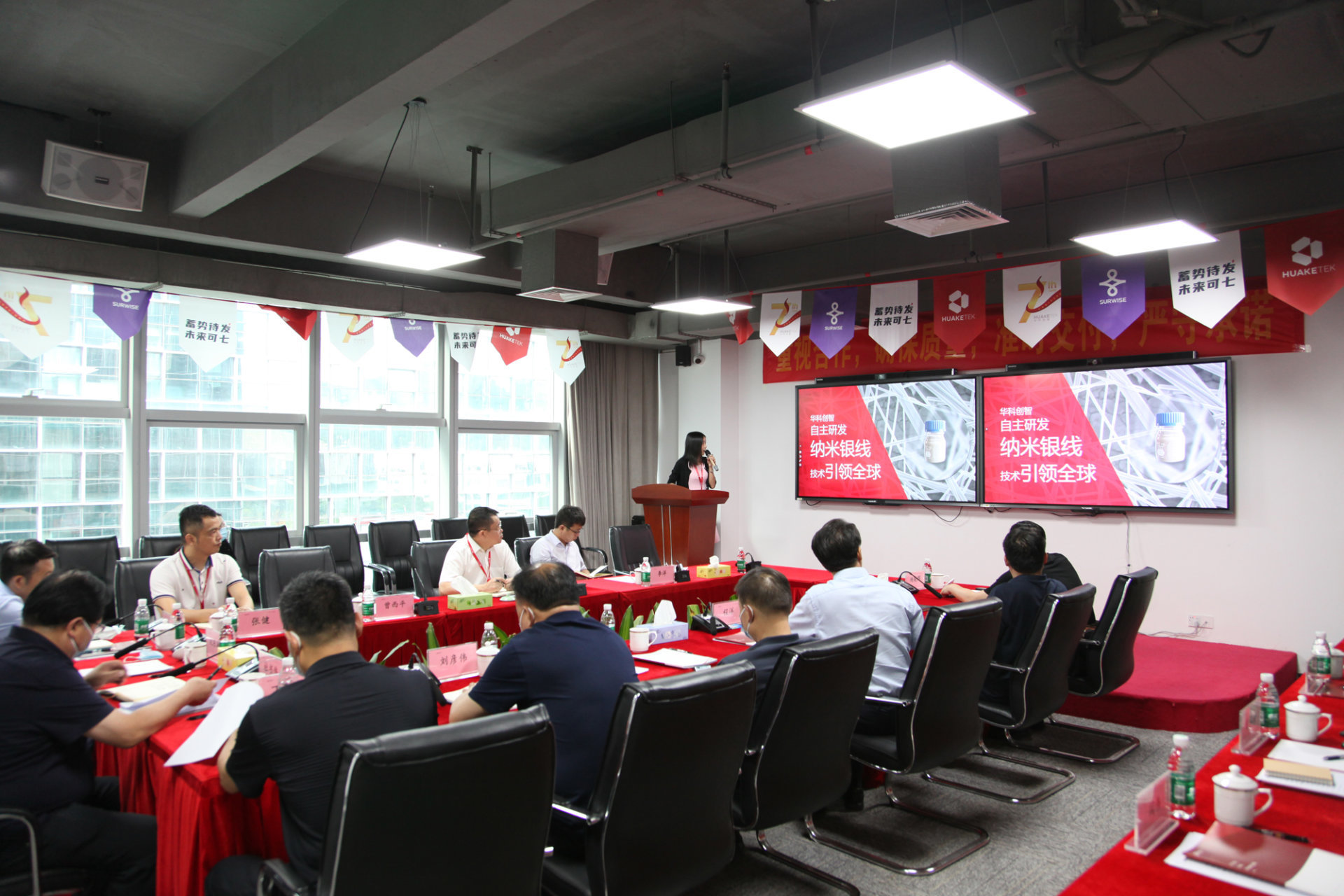 Xinmi City, a county-level city under the jurisdiction of Henan Province and administered by Zhengzhou City, is located in the hinterland of the Central Plains, at the foot of Fuxi Mountain at the eastern foot of Songshan Mountain, and on the bank of the Qinhuai River, and is the source of Chinese civilization and the city of mountains and rivers. In May 2022, it was selected as the 71st in the country in the list of "2021 China's Top 100 Counties with Investment Potential". In recent years, Xinmi City has been increasing the pace of reform and opening up and attracting investment. As a high-tech enterprise that has successfully built the nano-silver wire transparent electrode industry chain, Huake Chuangzhi has realized the whole industrial chain layout from nano-silver materials, components to the whole machine, and has incubated five future technologies, which has strong strength and influence in the industry. The two sides have a broad space for cooperation, and it is hoped that through this exchange forum, the two sides can further deepen their friendship and enhance cooperation, and Xinmi City will do a good job in docking services to achieve common development and mutual benefit.
Related News