Good news! Huake Chuangzhi Nano Silver Line Project won the top ten laurels in Jining!
---
2022-06-14 17:20
In order to accelerate the construction of key industrial projects, create a strong atmosphere of exchanges, mutual learning, and catching up with learning. According to the arrangements of the Jining Municipal Party Committee and the Municipal Government of Shandong Province, from May 29 to 31, Comrade Wang Hongwei, member of the Standing Committee of the Municipal Party Committee and Executive Vice Mayor, led a team to conduct special observation of 54 key industrial projects in 14 counties and municipalities of the city. According to the observation situation, the leaders evaluated and ranked the various industrial projects, and finally selected the "Top Ten Industrial Projects".
As an emerging industry, Huake Chuangzhi has the core technology of nanosilver and has high scientific and technological content, filling the production capacity gap of nanosilver conductive ink in the domestic market. In this evaluation, Huake Chuangzhi's "Nano Silver Line Ink R&D and Smart Large Screen Production and Operation Project" lived up to expectations and successfully won the first place among the top ten industrial projects.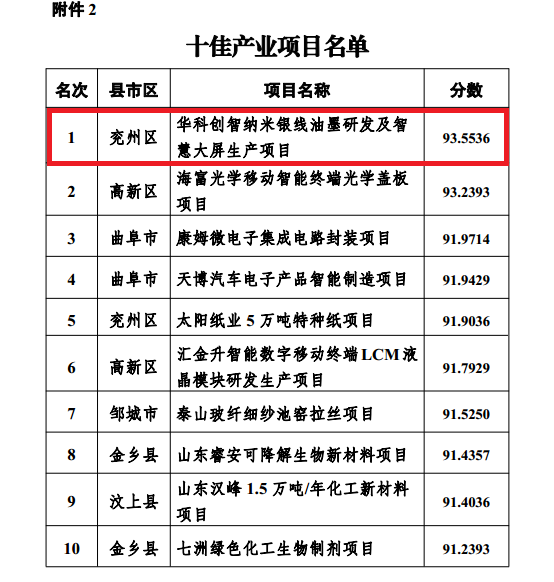 【A high-tech enterprise that has successfully built the nano-silver wire transparent electrode industry chain】
Huake Innovation Intelligence (HKT) is a national high-tech enterprise of strategic new materials that masters the core technology of key flexible materials of nano silver wire and integrates R&D, production, sales and service. At the same time, it is also a new material technology unicorn with its own terminal brands SURWISE, HCTouch and Oriental Zhihang.
Headquartered in Shenzhen, the company brings together the world's top experts and scholars in materials science and chemistry, with more than 700 employees, and more than 40% of doctoral and master R&D personnel.
In Shenzhen, Guangzhou, Suqian, Jiangsu and Jining, Shandong, Huake Chuangzhi has the world's largest nanosilver R&D and manufacturing base of more than 100,000 square meters, realizing the whole industrial chain layout from nano-silver ink research and development, synthesis, coating, large-scale engineering application to smart terminals, leading and promoting the coordinated development of the industry.
【Nano silver technology leads the world】
Huake Chuangzhi nano silver wire is independently developed and manufactured from raw materials to finished products, and the diameter of nano silver wire exceeds the world's smallest 8 nanometers, and has won the authoritative first inclusion of Wiley Online Library, the world's oldest and most well-known academic publisher.
Compared with ITO capacitive screen and metal grid capacitive screen, Huake Chuangzhi nano silver wire capacitive screen has low square resistance and fast touch response speed, which can meet the touch accuracy requirements of large-size products and is the optimal technical path for large and medium-sized touch screens. At the same time, because the nano silver wire can be bent and has good flexible performance, it is also suitable for the touch of curved products such as flexible folding screens and wearable smart devices.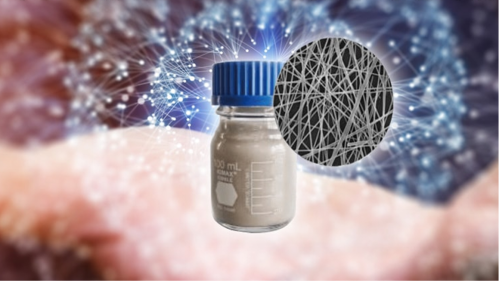 【Domestic large-size capacitive screen leader】
With nano-silver wire technology as the core, Huake Chuangzhi has successfully developed three product lines: nano-silver conductive film, capacitive screen module and terminal machine.
The specifications of nano silver capacitive screen have covered 32/43/55/65/75/86/100/110 inches, of which 65, 75, 86-inch nano silver touch display products have achieved the world's first mass production and mass shipment, known as "large-size capacitive screen brother" by the industry.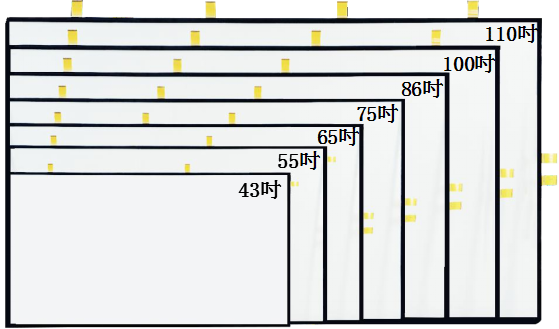 The company has successfully provided smart education, smart business display and other products and solutions for many universities, governments, enterprises, etc., and has been unanimously recognized and praised by customers!

At the same time, Huake Chuangzhi actively expands its global business, and its cooperative customers have spread to more than 30 countries and regions such as Canada, Brazil, Germany, France, Ireland, Spain, Russia, the United Arab Emirates, India, Australia, Thailand, South Korea, Vietnam, Malaysia, South Africa, etc.

【Using Chinese Science to Create a Smart Future】
In the future, Huake Chuangzhi will continue to deeply cultivate nano silver wire technology, unswervingly follow the party and national policies, and strive to become a global enterprise based on new materials of nano silver wire, and contribute to the high-quality development of the national economy!
Related News