China Mobile Jining Branch signed a strategic cooperation agreement with Shenzhen Huake Chuangzhi (Shandong) Company
---
2022-06-01 09:51
On the afternoon of May 31, 2022, the signing ceremony of strategic cooperation between China Mobile Jining Branch and Shenzhen Huake Chuangzhi (Shandong) Company was held in the conference room on the second floor of Building A9, Yandian New City Shuangchuang Center, Yanzhou District, Jining City. Zhang Jinju, Secretary of the Party Committee and General Manager of China Mobile Jining Branch, and Yu Dongxu, Chairman and CEO of Huake Chuangzhi Group, attended the ceremony and had in-depth discussions on the far-reaching cooperation strategy of promoting the construction of education informatization in Jining and building Jining into a highland of education informatization and a demonstration benchmark city for smart classroom application in southwest Luxi.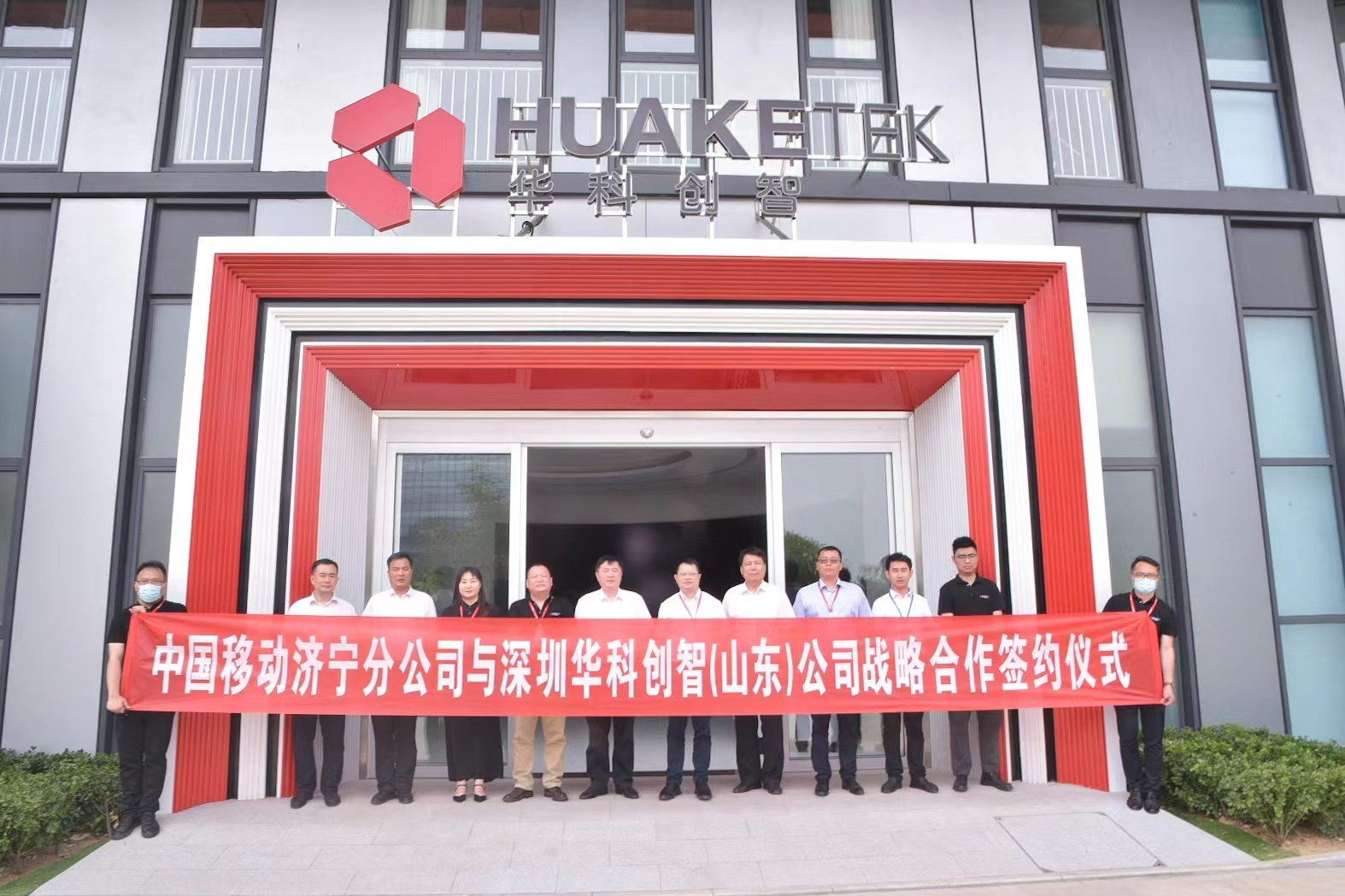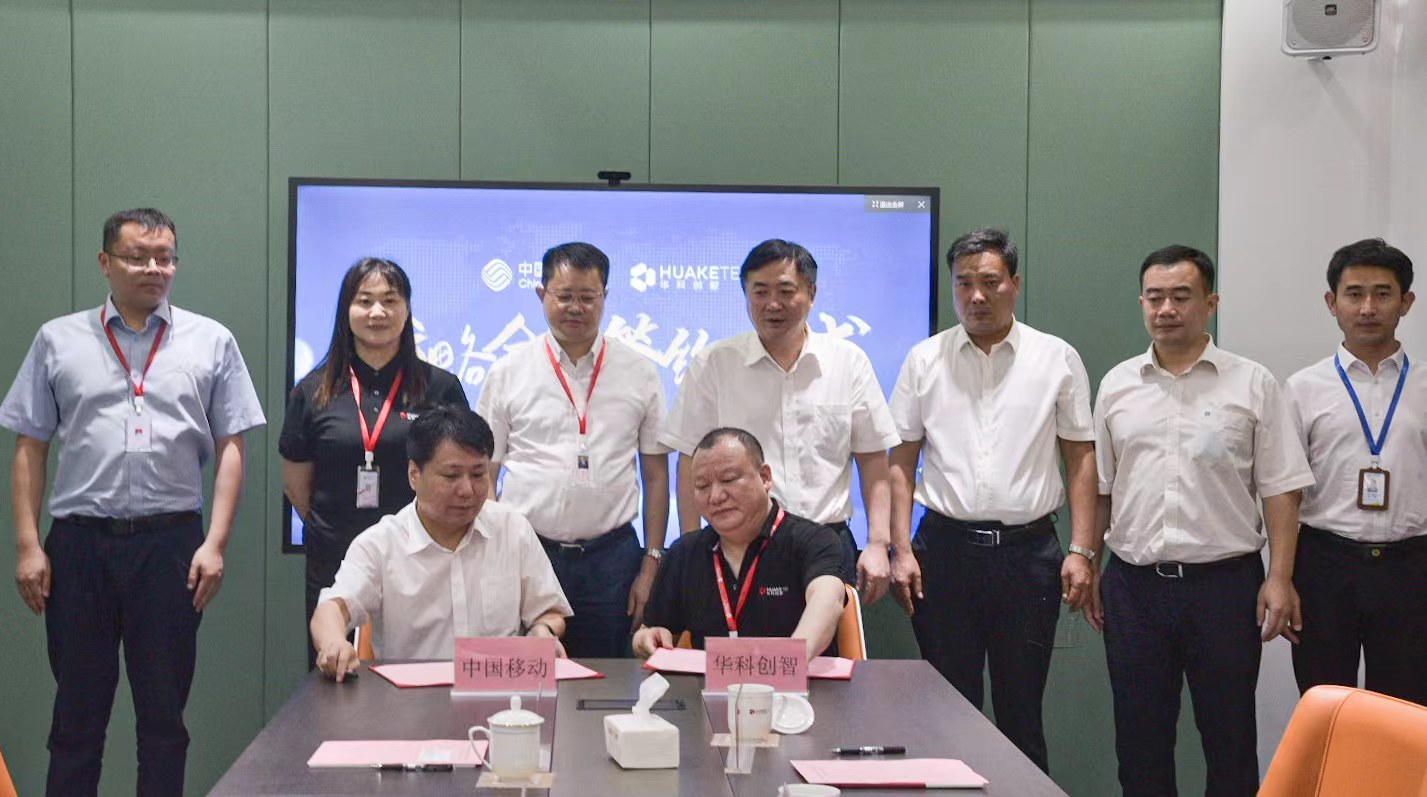 Also attending the signing ceremony were Chen Zhenhua, member of the Party Committee and deputy general manager of China Mobile Jining Branch, Xu Wei, head of Shenzhen Huake Chuangzhi Shandong Company, and many other leaders. Before the signing ceremony, all participants visited the Shandong Huake Chuangzhi nanosilver whole industry chain production demonstration base, Huake Chuangzhi unique the world's only nano silver transparent electrode industry chain, to achieve the whole industry chain layout from nano silver ink synthesis, coating, TP, touch display module to the whole machine. Shandong Huake Chuangzhi has "four first-class" production systems, namely first-class production environment, first-class production equipment and technology, first-class testing center and first-class management system, which guarantees product quality in an all-round way. These comprehensive hard verification capabilities were highly affirmed and appreciated by the leaders attending the meeting.
Zhang Jinju, Secretary of the Party Committee and General Manager of China Mobile Jining Branch, especially affirmed the important role of Shandong Huake Innovation Intelligence in education. As the hometown of Confucius and Mengmen, Jining attaches great importance to the transmission of knowledge torch, and with the development of science and technology, smart teaching tools enter the classroom, which can not only make the teaching effect twice as effective with half the effort, but also make the classroom atmosphere more vivid and interesting. The cooperation between the two parties is not only an innovative measure to further strengthen the economic and social development and promote industrial transformation and upgrading, but also an in-depth attempt to open all-round cooperation between the two sides in 5G+ intelligent manufacturing cooperation, product research and development and resource sharing, which is of great significance to consolidate and deepen the partnership between the two sides.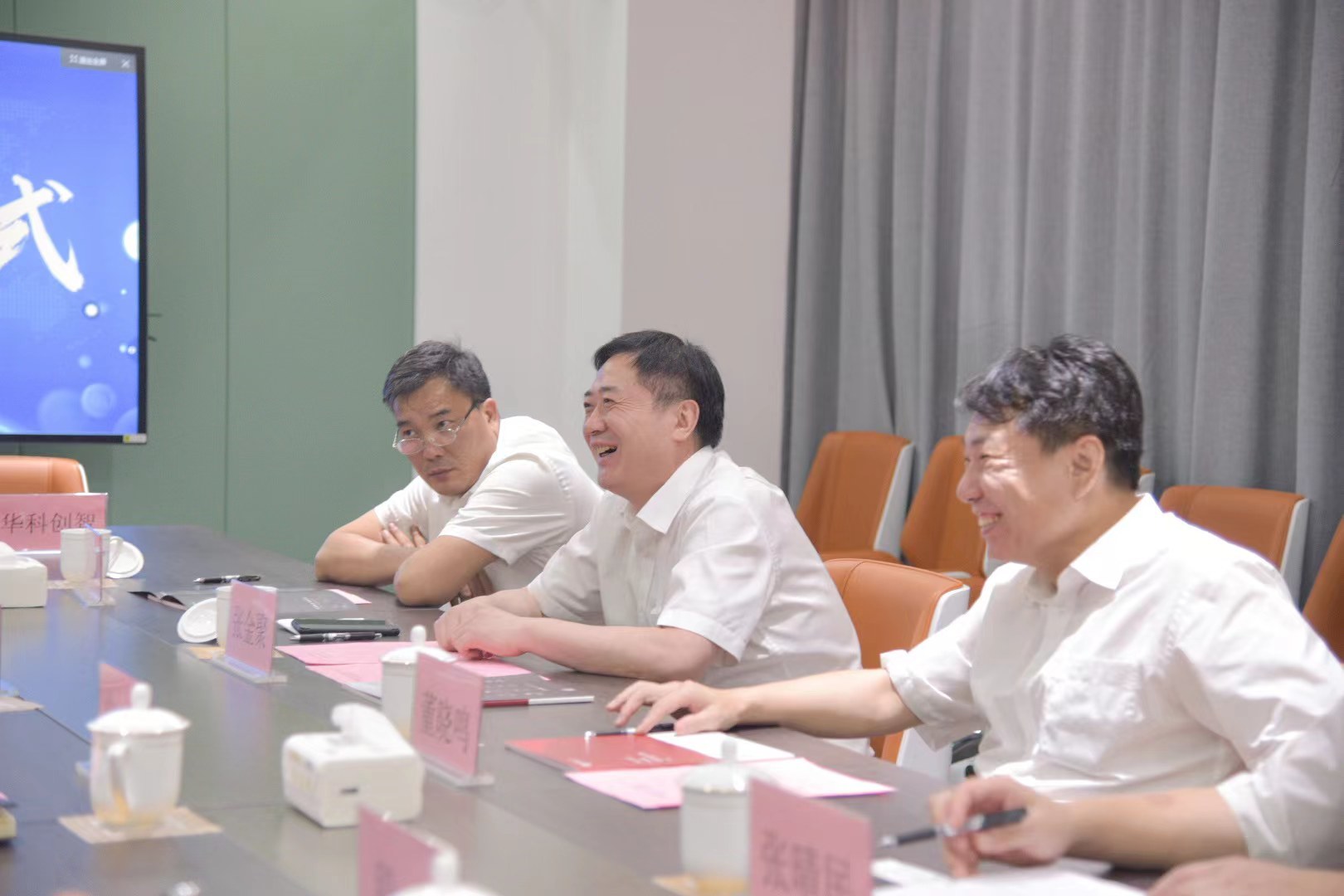 Although Jining Mobile belong to different industries, Huake Chuangzhi is a unicorn enterprise in the field of nanosilver, but it has many commonalities - looking at strength, both parties are at the forefront of the industry in many aspects such as enterprise scale and technology research and development capabilities, and have made important contributions to serving local economic and social development and people's livelihood; Looking at development, both parties have always adhered to customer-centric, market-oriented, and are committed to building benchmark enterprises with excellent business, social recognition, public satisfaction, and always at the forefront of reform and innovation and promoting local economic development; Looking at the responsibility, the two sides fully practice the social responsibility of excellent corporate citizens, and are committed to serving all aspects of local cultural education and people's lives, providing a solid guarantee for local economic development.
The signing of this strategic cooperation agreement will realize the superposition of advantages in resources, technology and industrial intelligent manufacturing clusters, which can be described as complementary advantages and strong combinations. In the future, with the gradual landing of relevant cooperation projects in various counties and municipalities in Jining, the development of industries such as smart campus, smart classroom, communication infrastructure construction and distance teaching in Jining will be further promoted, and the relevant deployment of education informatization will be further implemented.
Not only that, this strategic cooperation aims to promote the formation of related industrial chains and industrial clusters by jointly introducing more education informatization projects and communication application related industries, so as to promote the process of education informatization construction in Jining, and build Jining into a highland of education informatization and a demonstration benchmark city for smart classroom application in southwest Luxi. This is undoubtedly a win-win initiative for both parties to take the industrial layout to a new level!
Related News