Real power! Huake Chuangzhi won the Pencil Road True List!
---
2021-12-15 17:53
On December 14, 2021, the 2021 true list of Pencil Road was released, and Huake Chuangzhi was successfully shortlisted in the "2021 Most Investment Value Enterprise List • Top 30 Most Investment Value in Science and Technology Track"!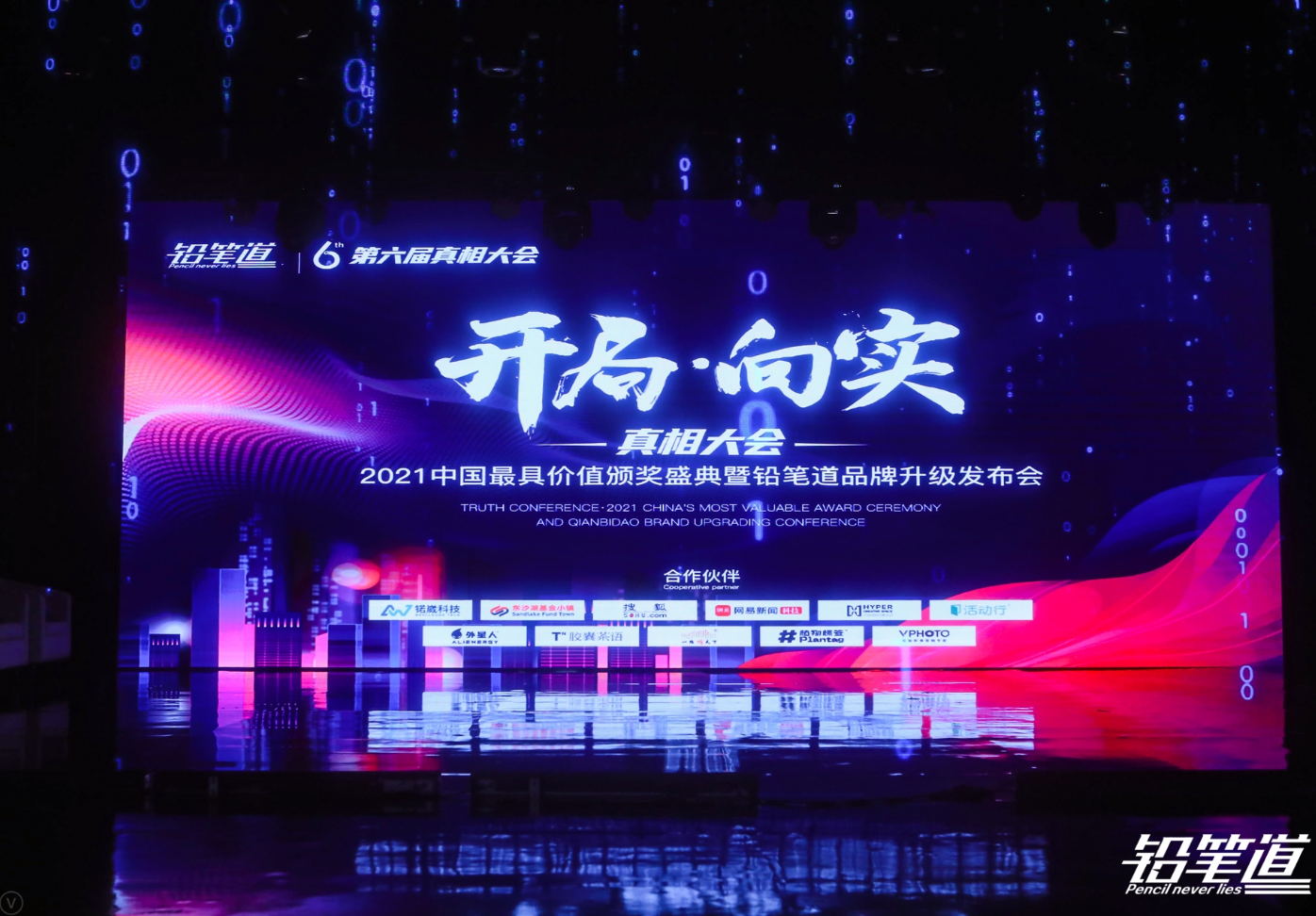 Pencil Road is a highly influential innovation and entrepreneurship comprehensive service provider, which has deeply influenced and promoted the process of the wave of domestic entrepreneurship and entrepreneurship. The "True List" launched by it began in 2018 and is positioned as a "list of non-lies" under the innovation economy. The 2021 True List aims to discover the top 1% of companies.
After 45 days of evaluation, more than 50 evaluation dimensions, and repeated assessments such as questionnaire research, telephone interviews, third-party databases, pencil DATA, and expert verification, Huake Chuangzhi finally stood out from the 1,200 participating companies and was selected into the "2021 Most Investment Value Enterprise List • Top 30 Most Investment Value Enterprises in Science and Technology Track"!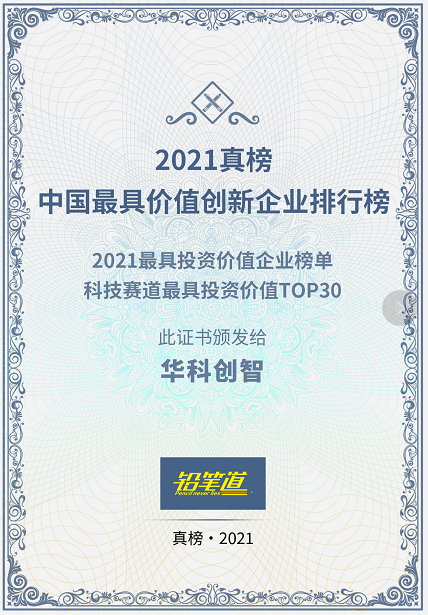 Huake Chuangzhi is a national high-tech enterprise of strategic new materials with nano-silver materials as the core. With a strong R&D team, scientific research strength, and accurate market strategy, Huake Chuangzhi has become a leading enterprise in the subdivision of nanosilver in only 7 years, realizing the layout from technology to industrial chain:
The first is to master the two core technologies of nanosilver and CPI, breaking the monopoly of these two key basic material technologies abroad. The nano-silver material developed by Huake Chuangzhi has a silver wire diameter as low as 8 nanometers, an average wire diameter of less than 20 nanometers, and a flexible transparent conductive film with a surface resistance as low as 10Ω, and the technology has achieved global leadership. Another core technology, CPI, has better light transmittance, haze, and yellow index than similar products and has mass production capabilities.
The second is to open up the application scenarios of nanosilver. At present, many enterprises are still in the stage of nano-silver technology research and development, but Huake Chuangzhi has taken the lead in opening up the nano-silver transparent electrode industry chain, realizing the whole industrial chain layout from nano-silver ink synthesis, coating, large-scale engineering application to smart terminals, and the market share of large-size nano-silver capacitive touch screen ranks first, and is known as "the first brother of large-size capacitive screen" by the industry.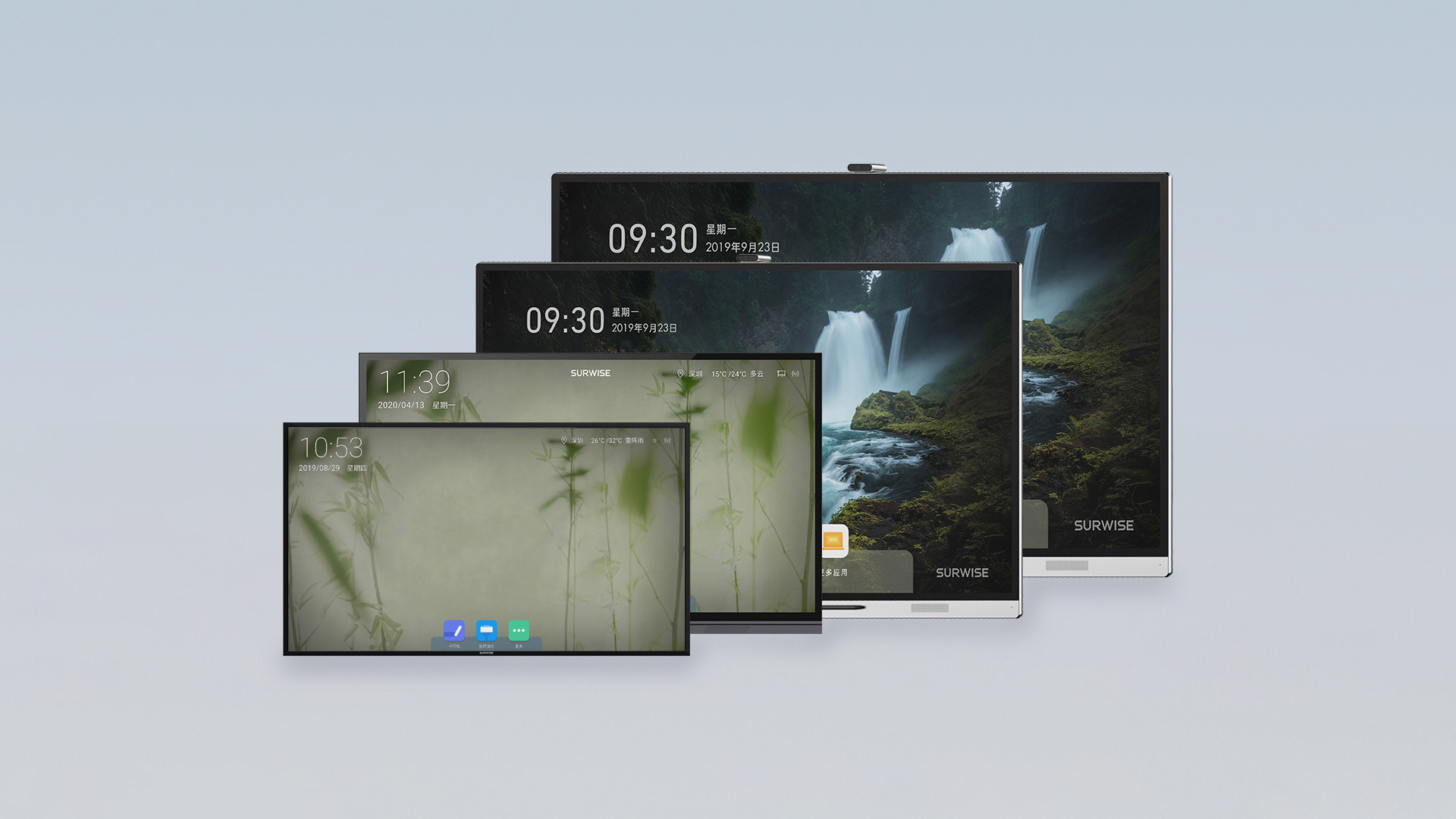 During the seven-year dormancy period, Huake Chuangzhi completed five rounds of financing, with a market value of about 3 billion yuan, and its materials, components and complete machine products have also been fully verified by the market. With a high degree of technical integration and high manufacturing integration, Huake Chuangzhi has won in-depth cooperation with many first-line commercial display brands with reliable product quality and excellent and stable production capacity.
With the opening of the industrial chain and the further strengthening of products, in 2022, Huake Innovation Intelligence will usher in a period of rapid growth of enterprise development. According to the analysis of relevant institutions: in the near future, education, conferences, commercial displays, smart homes, car displays, touch notebooks, foldable mobile phones, wearable devices... The market scale under the new trend of the Internet of Everything will also show explosive growth, and the trillion-level track is unfolding!
Related News