Huake Chuangzhi new products appeared in Chengdu Educational Clothing Exhibition, users: non-infrared products are comparable!
---
2021-10-24 13:15
On October 23, 2021, the 80th National Education Equipment Exhibition opened in Chengdu Western China International Expo City, Huake Chuangzhi, as the leader of the nano silver material industry, brought its nano capacitor blackboard, capacitor conference board, electronic class card, touch TV and other products grandly unveiled, and the dual-screen interactive function was also displayed on site.
Unlike many exhibitors, Huake Chuangzhi not only unveiled the 5G smart education overall solution terminal, but also exhibited the grassroots material technology - nanosilver technology, and the SENSOR, TP and full-lamination module with nanosilver as the core.
Nano silver technology for a better writing experience
Nano silver technology is a "stuck neck" technology that restricts the development of many key industries in China. As a high-tech enterprise that developed this technology earlier in China, Huake Chuangzhi has achieved a nano-silver diameter of 8 nanometers leading the world. With this core technology, Huake Chuangzhi is known as "the first brother of large-size capacitive screen" by the industry.
The new products unveiled by Huake Chuangzhi this time all use nano-capacitive touch technology. Compared with infrared screen, the nano silver capacitive screen has more accurate touch, fast response, and a more realistic smooth writing experience, and can support multi-touch, bringing a writing experience that is no different from the original blackboard, and a smart experience far beyond the infrared blackboard.
Full bonding process, more high-definition and more eye-protecting
Another commonality of this new product is that they all use a full lamination process. Compared with the traditional frame and zero paste process, the full lamination process can greatly reduce light reflection, reduce the loss of transmitted light, and have a wide viewing angle of 178°, which can bring users a better visual experience, zero-distance tactile feeling and better eye protection effect.
In addition to excellent core technology, the new products unveiled by Huake Chuangzhi this time dig deep into the teaching needs and strive to solve the pain points of users.
Nano capacitor blackboard
Huake Chuangzhi nanocapacitor blackboard is equipped with Windows and Android dual systems, and ordinary blackboard and smart blackboard modes can be switched at will, eliminating the complicated process of switching back and forth between traditional blackboards and projectors in the past.
It can support up to 40 points of touch, allowing multiple students to answer questions on stage at the same time; Wireless screen projection can make it more convenient to present students' homework and works; It can realize split-screen collaboration and bring a better interactive experience to teaching.
The nanocapacitor blackboard also supports NFC swipe to boot, multiple gesture control, full-channel annotation, and contains massive resources, creating a more convenient experience from lesson preparation to lecture.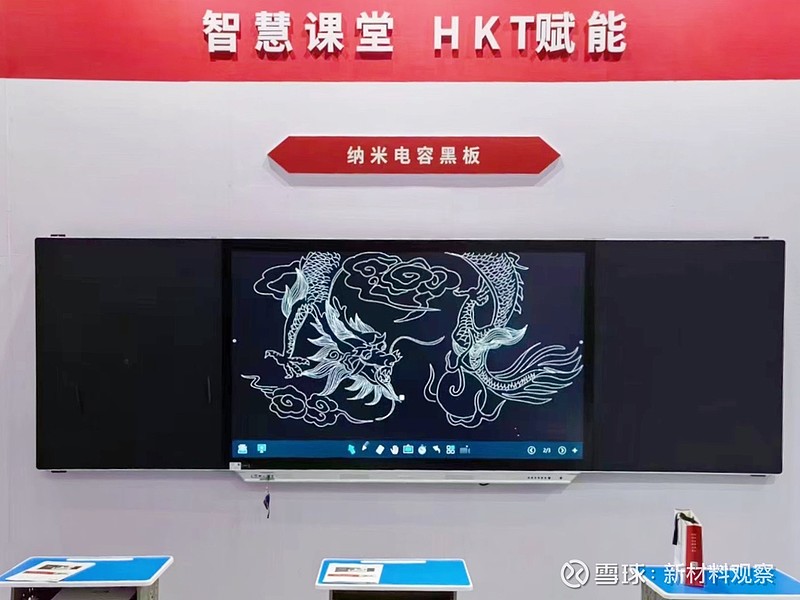 Capacitive conference board
Improving the efficiency of meetings has always been the demand of the majority of users, and schools are no exception. Huake Chuangzhi capacitor conference tablet is equipped with Android/Windows dual system according to user needs, which is perfectly compatible with PPT presentation, whiteboard writing and other functions.
Not only that, in various states, users can comment and record ideas at any time. After the meeting, scan the QR code to take the meeting content away, so you don't have to worry about missing the main points.
In addition, the Huake Chuangzhi capacitor conference board also supports remote conferencing and can share the screen in real time. It also supports wireless screen projection of Apple or Android mobile phones, computers, transmitter terminals, and can reverse control the screen projection terminal through the conference screen to retrieve data information and realize resource sharing.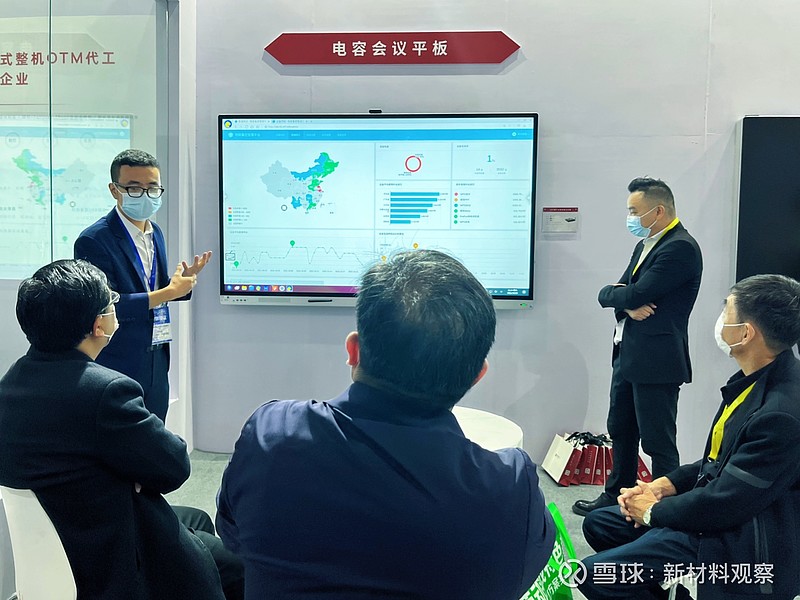 Electronic class card
The electronic class card can be used for face attendance, can display course information, campus announcements, realize information query, scoring selection, public appeal and other functions, is a reliable campus intelligent teaching assistant.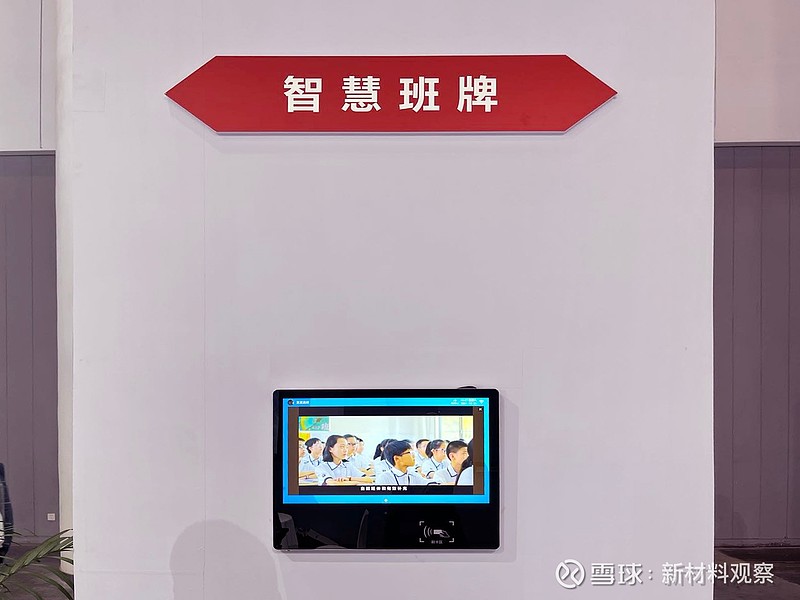 Touch the TV
In the traditional impression, the TV is just an entertainment machine. The emergence of Huake Chuangzhi touch TV will change the definition of traditional TV. It has both family and conference systems: under the home system, it can meet the needs of watching TV and online learning; Under the conference system, presentations, notes, and remote work can be realized. Touch TV will become an extension of campus smart education terminals at home and an important tool for distance teaching and family counseling.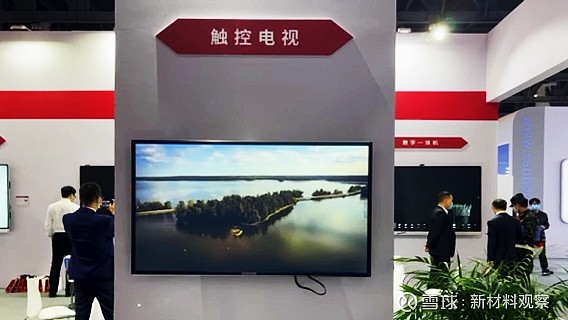 In addition to new products, Huake Chuangzhi also demonstrated the teaching all-in-one machine and brought interactive dual-screen functions: the collaboration between screens will further expand the application scenarios of 5G smart education and add wings of imagination to future teaching methods.
With the blessing of cutting-edge core technology, Huake Chuangzhi's new products attracted a large number of merchants as soon as they were unveiled. Merchants were amazed by the sensitivity, fluency, accuracy of Huake Chuangzhi's new writing, as well as the performance of supporting up to 40 points of simultaneous touch, and they said that the capacitive screen of Huake Chuangzhi "has a much better experience than infrared"! For the functions presented by the Huake Chuangzhi series of educational products, merchants also expressed great surprise. They look forward to having more in-depth offline exchanges and strive for follow-up cooperation!
Related News