Caring for employees in difficulty, Huake Chuangzhi's love donation shows its true feelings
---
2021-09-18 22:09
When the Mid-Autumn Festival is coming, it should be a beautiful day for the two full moons, but for Pan Zhicheng, an employee of Huake Chuangzhi, it is difficult to get around. Pan Zhicheng's mother was readmitted to the hospital due to breast cancer, which undoubtedly made the situation worse for his family, which was already in debt.
The disease is merciless, people are merciful! After learning of this situation, the leaders of Huake Chuangzhi quickly launched actions and launched fundraising activities in Shenzhen, Jiangsu and Shandong. Wealthking's senior leaders took the lead in donating and actively led everyone to take action: "No matter how big or small the love, the good deeds are in no particular order!" Together, we will definitely be able to help Xiao Pan get through the difficulties! "The employees of Huake Chuangzhi are also anxious and spontaneously donate. At this moment, all Huake people twisted into a rope, thinking in one place and working hard in one place. In just one day, more than 77,000 yuan was raised.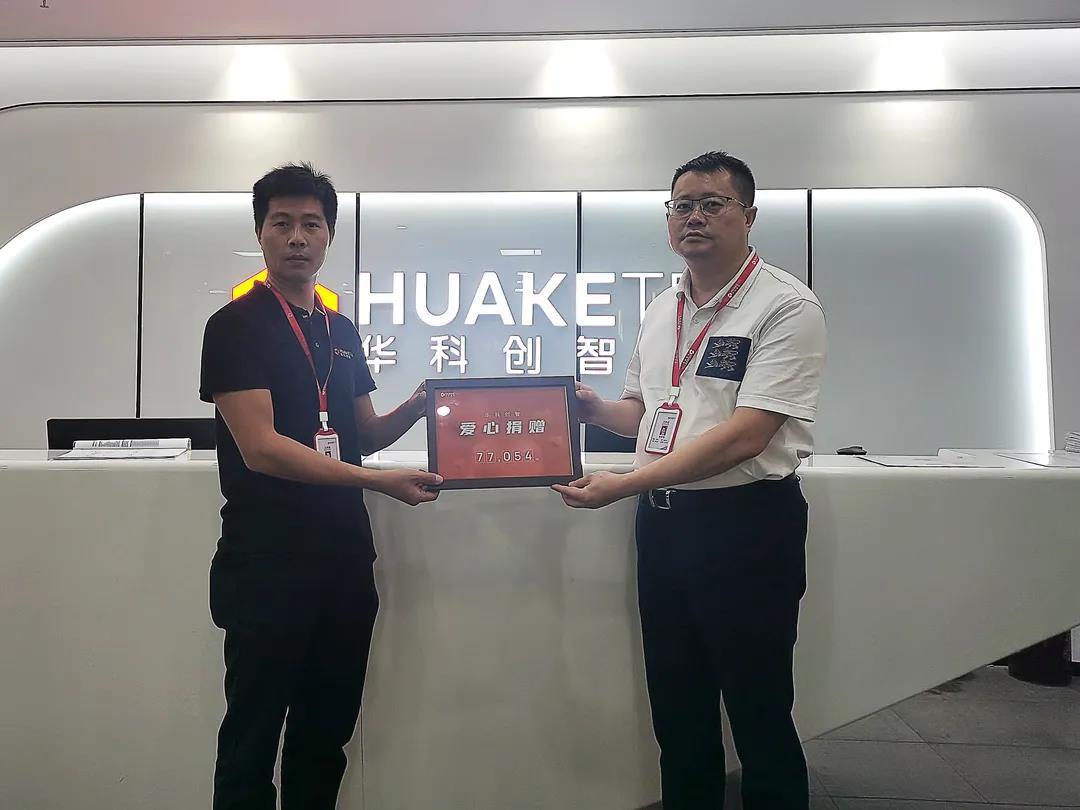 Yu Dongxu, chairman and CEO of Huake Chuangzhi, handed over the fundraising funds to Pan Zhicheng
In this donation, there are not only the love of all members of Huake Chuangzhi, but also fundraising from various levels such as shareholder representatives of Huake Chuangzhi, suppliers Wuhan Beile Technology Co., Ltd., former employees of the company, relatives and friends of the company's senior management. It is touching that some people donate without even leaving their names.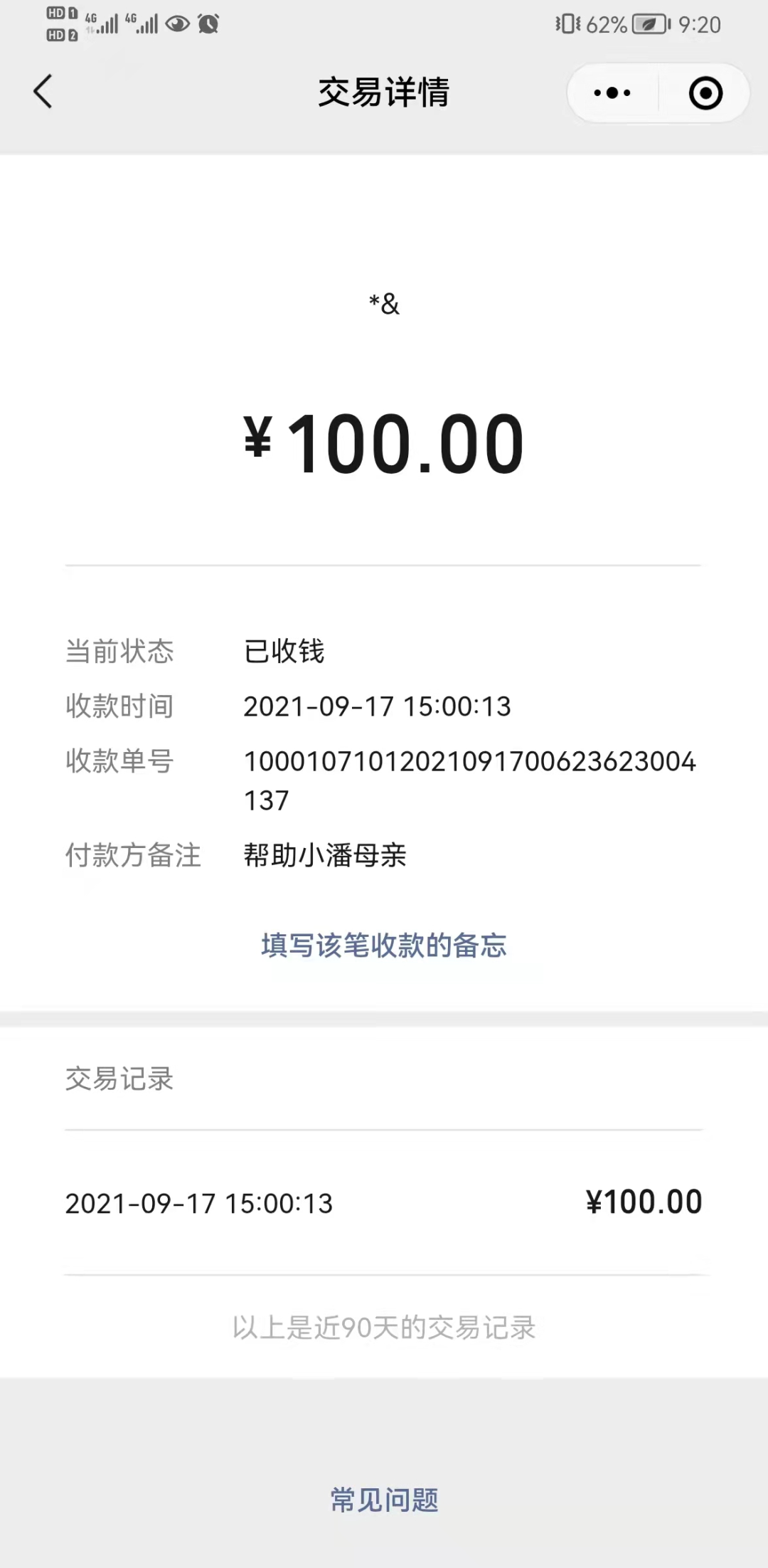 Unnamed donations
The donations raised, such as the long drought Ganlin, alleviated Pan Zhicheng's urgent needs, and he said movingly: "Thank you very much to the Huake family for their help and support in my most difficult time, you gave me and my family hope to have life and life again!" "
A trickle flows into the river, and the fist is kind and releases great love. This fundraising is not only the love of the Huake family, including the partners of Huake, but also the help of everyone in difficulty, treating Huake people as their own family and their own difficulties, which is the embodiment of the sense of belonging of the Huake Innovation and Intelligence team, and the embodiment of the team's concerted efforts.
I believe that such a united team will be fearless and brave at any time to create a better future for Huake Chuangzhi!
Related News