Won the Golden Horse Award in the design industry! What makes a blackboard a YYDS?
---
2021-09-14 18:58
Interesting souls pick one in a million, and no one refuses to look good. As a new era product, it must be easy to use and look good in order to become YYDS in the minds of consumers!
Recently, the Golden Pin Design Award, which was called "the top design award in the global Chinese market" and the "Golden Horse Award of the design industry" by the media, was released, and a batch of easy-to-use and good-looking products stood out from a total of 2,706 works in 17 places around the world, and Huake Chuangzhi's SURWISE nanocapacitor blackboard was prominently listed.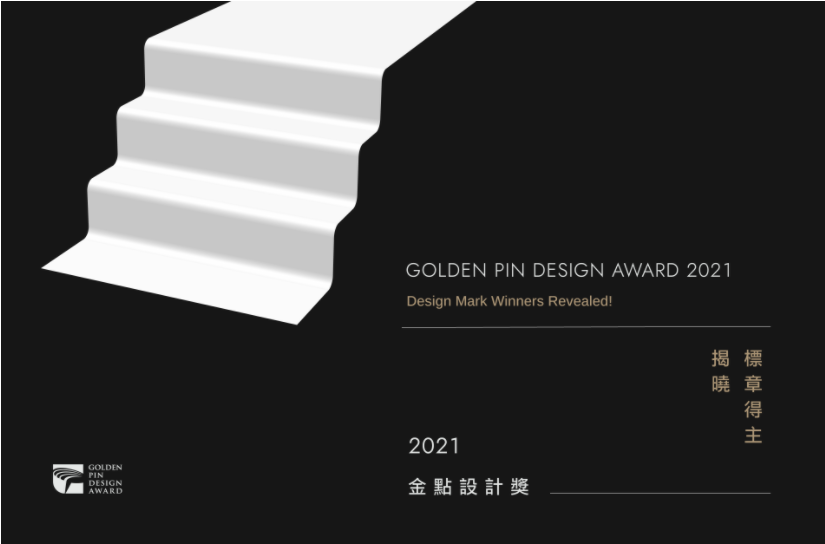 According to the judging criteria of the Golden Pin Design Award, the shortlisted products reflect the advantages of super ability in integration, innovation, function, aesthetics and communication. The SURWISE nanocapacitor blackboard is no exception.
Integration: Appropriateness and completeness to meet target market needs
Innovation: Original ideas, functions and materials
Function: The appropriate function or operation for use in the target market
Convey: Express: express the cultural feelings and connotations of the target market

Teachers undoubtedly have the most say in the evaluation of educational equipment. They have a respectable profession, while "absorbing powder (silk)", but they are also forced to "absorb powder (pen dust)" innumerable, the current popular infrared teaching all-in-one machine solves this pain point, but loses to SURWISE nanocapacitor blackboard - movie-like visual experience, smoother writing experience and more intelligent interactive experience. SURWISE nanocapacitor blackboards respect tradition and transcend the present, becoming a new and better choice for teachers.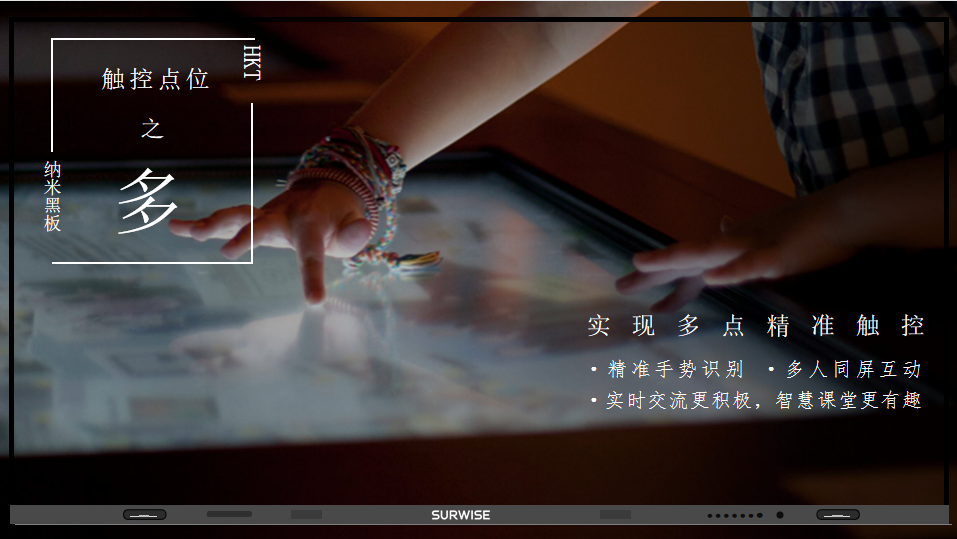 In terms of product function design, SURWISE nanocapacitor blackboard relies on the core technology of Huake Chuangzhi nanosilver, which has faster response, high precision, supports multi-touch, and provides a writing experience that is no different from the traditional blackboard, which happens to be the disadvantage of infrared teaching all-in-one machine. In addition, SURWISE nano blackboard is equipped with both Windows and Android systems, which can be switched instantaneously to achieve seamless connection between traditional teaching and online teaching.

In terms of appearance, the high-definition display screen and traditional blackboard are integrated design, which is neat and beautiful; The sliding USB cover and bottom pen slot make the SURWISE nanocapacitor blackboard more refined and convenient.
In recent years, domestic brands have continued to practice internal skills, and while making breakthroughs in technology and quality, they also seem to have opened up the second pulse of Ren Du in martial arts moves (design), which can always bring surprises. These gratifying changes, thanks to the advancement of technology, also reflect the meticulous care of enterprises for society and users.
Perhaps, in the eyes of users, the SURWISE nanocapacitor blackboard is YYDS. But in the eyes of Huake Chuangzhi, users are the real YYDS!
Related News