The 7th anniversary of Huake Innovation and Intelligence: Ready to go, the future can be expected
---
2021-09-03 20:20
In 2021, Huake Chuangzhi Technology Co., Ltd. celebrated its 7th anniversary. In the past 7 years, Huake Innovation has ushered in rapid development and has become an industry leader. At the ceremony, the chairman and CEO of Huake Chuangzhi delivered a speech, warmly thanking the government, partners, shareholders and employees, and thanking them for accompanying them through thick and thin.
The scene of the 7th anniversary celebration of Huake Innovation and Intelligence
Huake Chuangzhi 7th anniversary employee sign-in
Seven years of development, the momentum is like a bamboo
From a team of 8 to a team of 500; From borrowing laboratories to having more than 100,000 square meters of production and R&D bases; From nano-silver materials to materials, components, and products, the whole industrial chain has blossomed in an all-round way; From fledgling to becoming a leader in the nano-silver material industry; In just seven years, Huake Innovation Intelligence has created a good story in the industry.
Seven years together, thank you for your company
Since its establishment 7 years ago, the support of the government regardless of return, the trust of customers, the cooperation of suppliers, and the trust and encouragement of shareholders have all been the source of growth power of Huake Chuangzhi. The collaborative growth of employees all the way is a valuable wealth resource of Huake Innovation and Intelligence.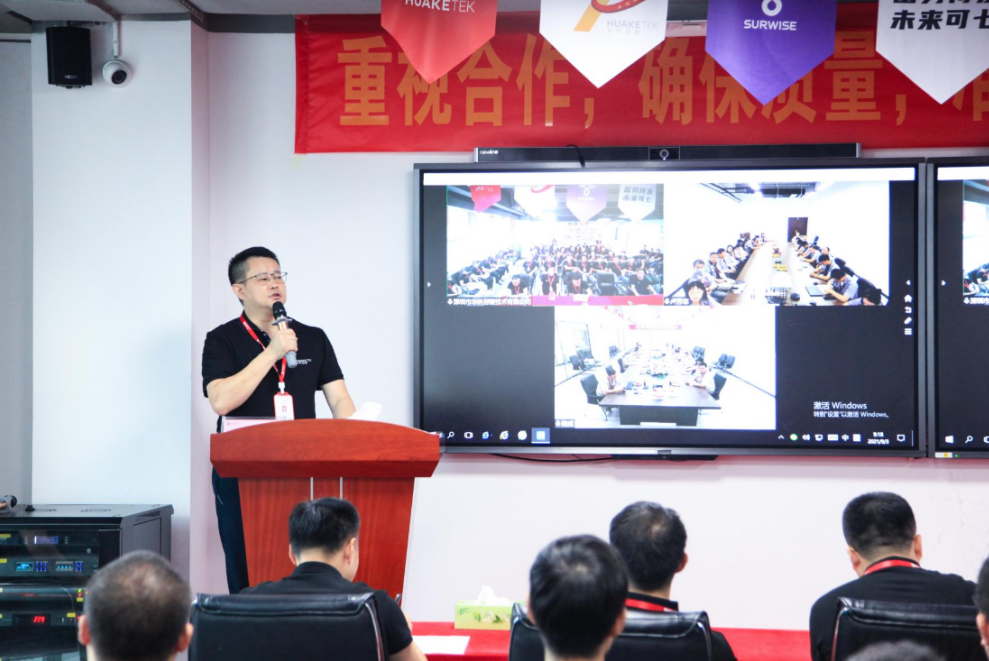 Yu Dongxu delivered a speech to thank all walks of life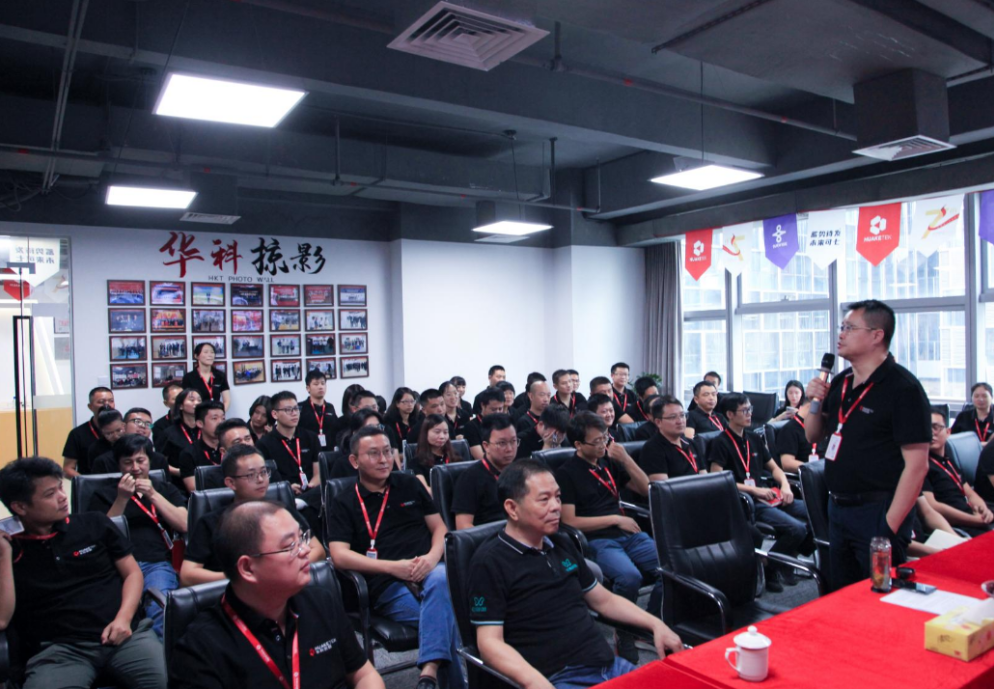 Yu Dongxu answers questions from employees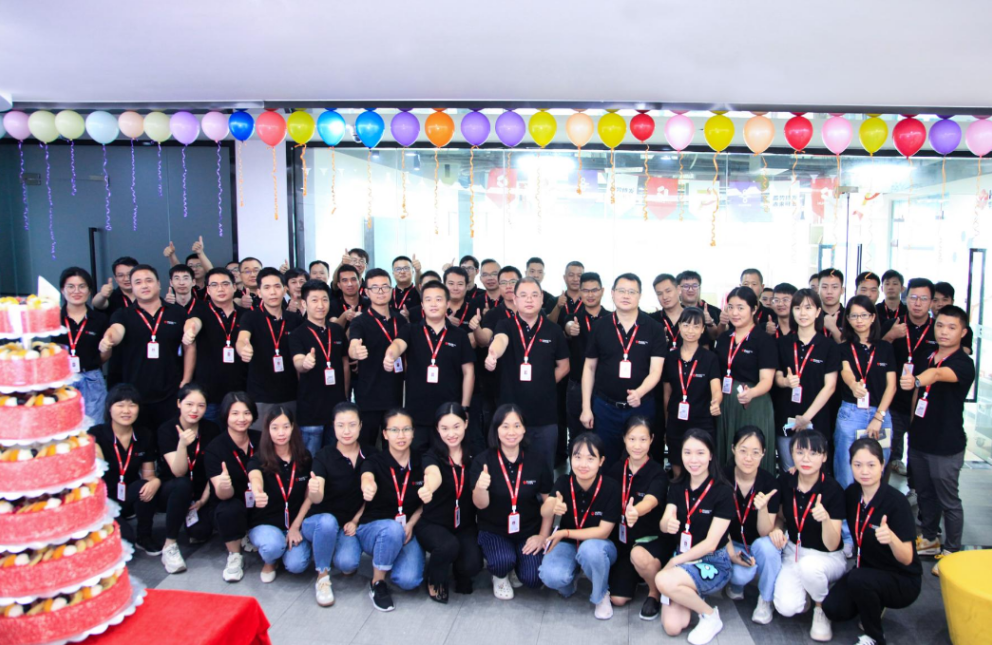 Group photo of employees of Shenzhen base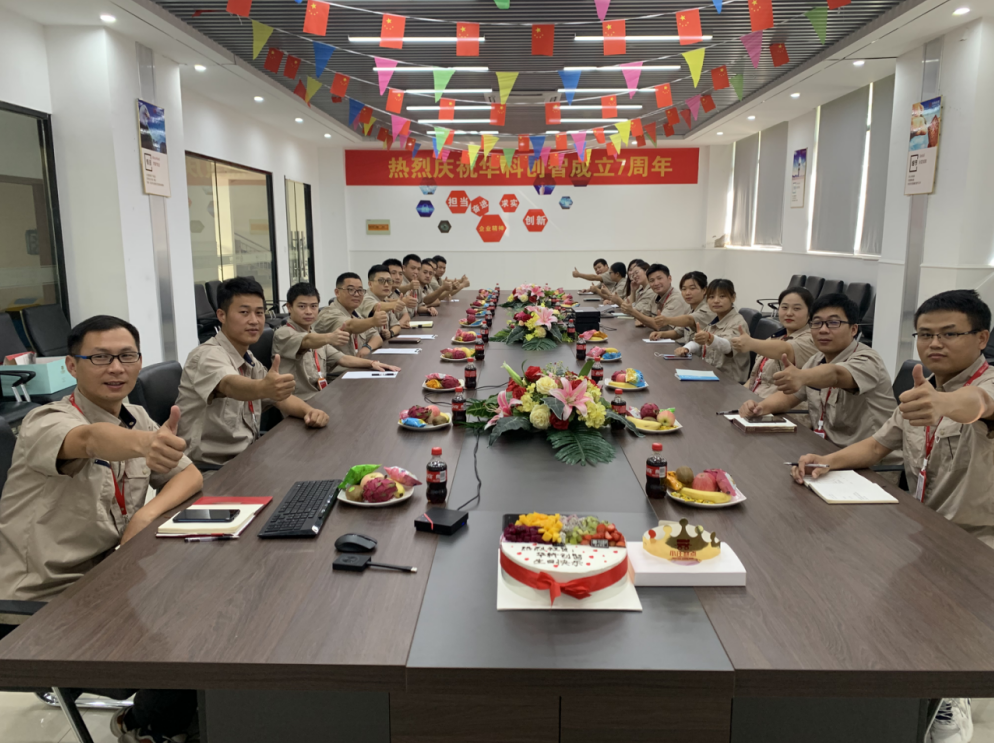 Group photo of employees of Jiangsu base
Group photo of employees of Shandong base
Seven years of momentum, the future can be expected
After 7 years of growth, Huake Chuangzhi has a good technology, market and talent reserves, forming a whole industrial chain ecology integrating R&D, production, sales and service with nano-silver materials and CPI as the core, and entering the fast lane of development. Like hairy bamboo shoots that have been dormant for many years, next, it will usher in rapid growth.
The original intention does not change, and we will go far. In the future, Huake Chuangzhi will unswervingly continue to create hard technology with nano-silver materials as the core, and gnaw down this "stuck neck" hard technology.
Related News