Accelerate the replacement of ITO! Count the advantages of Huake Chuangzhi nano silver wire conductive film!
---
2021-08-19 18:13
Last week, Huake Chuangzhi issued the news that the cost of nano silver wire conductive film was controlled below 50 yuan, and it is expected that nano silver wire will fully replace ITO, and the market pattern of transparent conductive film will change.
I believe that customers who have experienced the pain of ITO conductive film price increase, out-of-stock and delivery difficulties should realize that the domestic independent nano silver wire conductive film is better than the traditional ITO conductive film, whether it is supply stability, cost performance and applicability, and Xiaobian will give you an inventory of the advantages of our nano silver wire conductive film.
Nano silver conductive film is a high-tech product obtained by coating transparent nano silver wire ink on transparent organic film materials by precision coating method and curing treatment. Nano silver wire conductive film has good conductivity and light transmission, especially suitable for the production of touch screens. Compared with ITO conductive film, our nano-silver conductive film has the following advantages:
1. Outstanding performance
Conductivity and transmittance is the most important photoelectric characteristics of flexible transparent conductive film, our conductive film surface resistance value can be below 30 ohms, while the light transmittance can also be maintained at more than 90%, in the production of large-size touch screen has great advantages, in order to achieve ultra-large size touch screen and large-size unilateral routing provides the possibility. At the same time, it has good flex resistance, which provides the possibility to achieve a flexible and bendable touch screen.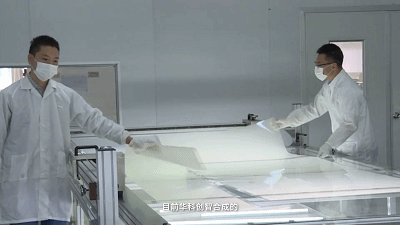 In terms of raw materials, our company independently develops a cleaning system and adopts a unique tangential flow microfiltration system cleaning and purification method to further reduce particle impurities and improve the quality of silver wire. In the coating process, the world's most advanced UV curing module with the highest energy density is configured, and a relatively confined space is established through nitrogen protection UV curing technology, which greatly reduces the influence of oxygen and water vapor in the air on the reaction of nano silver wire film, and effectively prevents the failure caused by "silver migration".
It is worth mentioning that our coating and TP lamination production lines are carried out in a 100-level dust-free workshop with a cleanliness comparable to that of a surgical operating room, ensuring the cleanliness of the production environment by strictly controlling the concentration of air suspended particles and other relevant parameters temperature, humidity and pressure.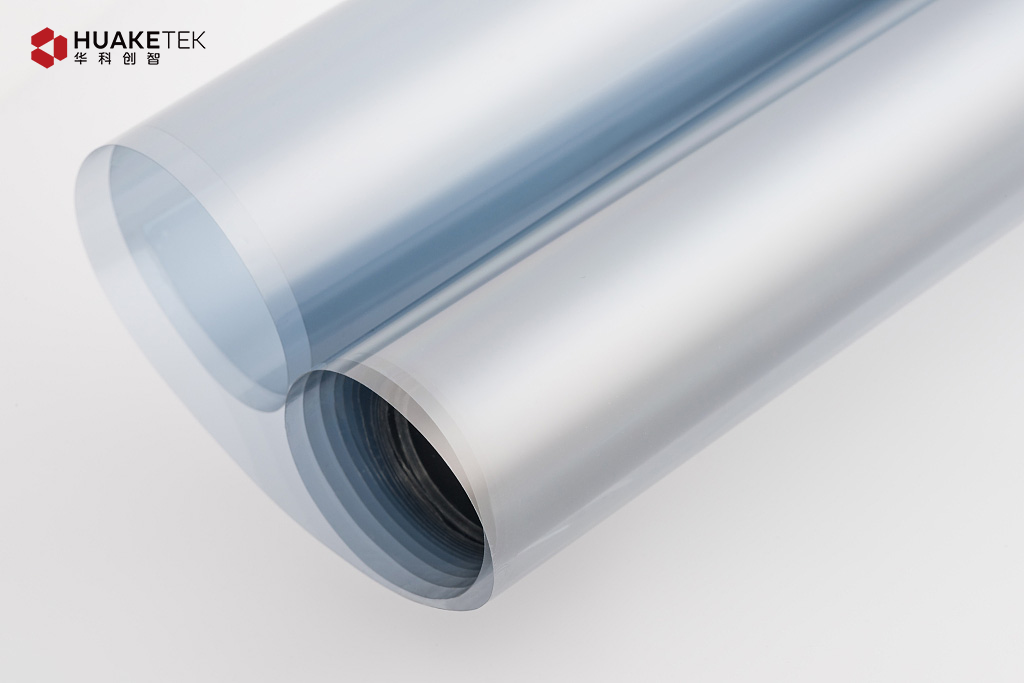 Our company has realized the automatic configuration of nano silver wire ink, integrating precision slit coating system, high-precision continuous suspension drying system, high-precision film tension control system, high-precision air seal light curing system, online continuous product monitoring system, high-precision film winding and coating six systems of integrated coating production line has been put into use, the cost of nano silver wire conductive film has been reduced to 50 yuan / flat, with the optimization of the supply chain and other measures, will further reduce costs and increase efficiency.
4. High production efficiency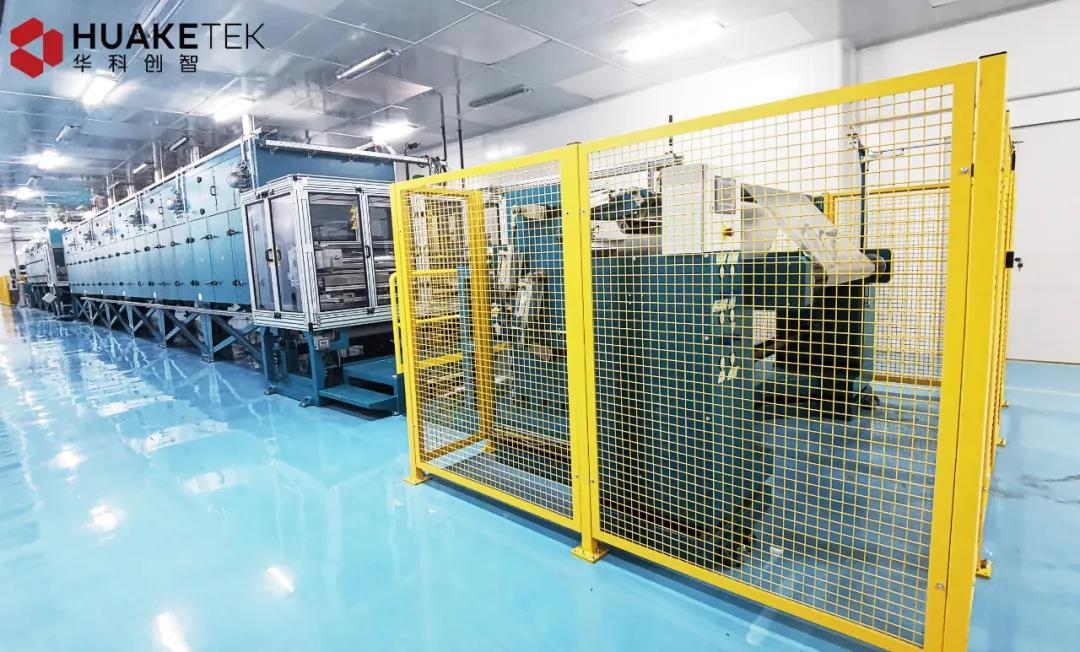 Our nano silver conductive film industrialization preparation method adopts roll-to-roll wet coating precision process, the total length of the coating equipment is 76 meters, 1600mm width, the whole line adopts integrated design, the coating speed is fast, the coating film uniformity is good, and the annual output of 3 million square meters of nano silver conductive film can be achieved.
From the perspective of materials, nano-silver wire is better than ITO in conduction effect and low thin layer resistivity.
From the perspective of industrial chain maturity, Huake Chuangzhi has realized the front-end material synthesis and purification, and completed the technological breakthrough and large-scale production layout of the back-end coating process, which makes the production cost and cost per unit lower, and it is easier to expand the production scale;
From the perspective of customer structure, Huake Chuangzhi nano silver wire conductive film has been applied in a variety of consumer products maturely, the company's customers cover well-known domestic machine manufacturers, and commercial display, education, TV, mobile phone and other industry leaders have cooperated.
The spring of nano silver wire conductive film has arrived, Huake Chuangzhi will continue the ingenuity process, adhere to high standards to bring customers more reliable and cost-effective nano silver conductive film solutions!
Related News