Love the Dragon Boat Festival, enjoy the rice dumplings! Huake Chuangzhi wishes all colleagues a healthy Dragon Boat Festival!
---
2021-06-15 11:32
The Dragon Boat Festival is a traditional festival of the Chinese nation
It has existed in our country for thousands of years
The Western Jin Dynasty's "Records of Customs" said
"Midsummer Dragon Boat Festival. Duanji, Hatsuya. "
This is the earliest source of the term "Dragon Boat Festival"
Love Dragon Boat Festival, rice dumplings spread love. On the occasion of the Chinese traditional festival Dragon Boat Festival, the company has already prepared delicious zongzi for all the hard-working and busy Huake friends. Everyone received gifts and blessings, and their hearts were happy, and they put happy smiles on their faces.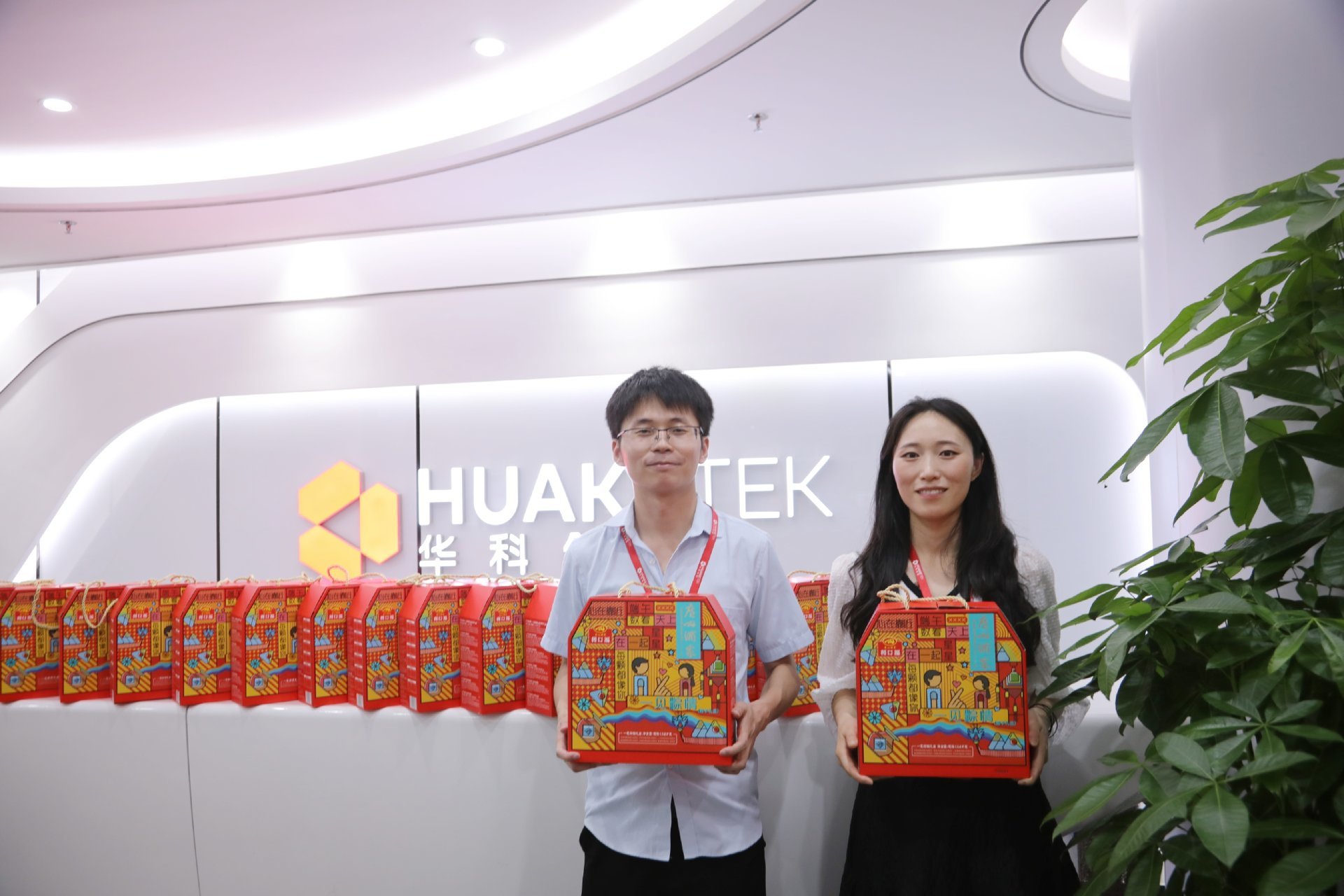 Shenzhen Huake
The rich taste of zongzi is full of the company's infinite care for employees, and employees are very happy and warm to see the company's carefully arranged holiday blessings in their hard and busy work, and bring this happiness to everyone around them.
Every traditional holiday, the company will specially send gifts and benefits and sincere wishes to employees, so that everyone distributed in various places can feel the warmth and affection of the Huake family, and experience the warmth and happiness of home!
The heart is like glutinous rice, the stickier it gets; Like rice dumpling leaves, the more you cook it, the more fragrant it gets. On the occasion of this traditional Dragon Boat Festival, we sincerely offer festive blessings to you who silently support the development and growth of Huake Chuangzhi, wishing you: Dragon Boat Festival is healthy, family reunion, "zong" is happiness!
Related News