Exhibition Review | Huake Chuangzhi made a wonderful appearance at the Lugang Import and Export Commodities Expo
---
2021-06-15 10:57
From June 10th to 12th, the 2021 Lugang Import and Export Commodities Expo will be grandly opened at the Zibo International Convention and Exhibition Center in Shandong
Huake Chuangzhi attended with heavy products to display one-stop nanocapacitor smart large-screen solutions and intelligent LCD dimming film developed based on the new material nano silver wire
At the exhibition site, Huake Chuangzhi's one-stop nano-capacitor smart large-screen solution was favored by customers and visitors at home and abroad
In particular, the various series of products of the smart terminal brand SURWISE have attracted many visitors to stop and watch and come forward for consultation
The on-site staff patiently and professionally answered, let's take a look at the wonderful exhibition site
Exhibition site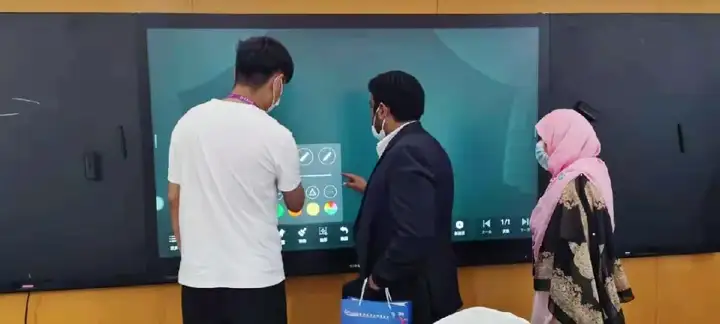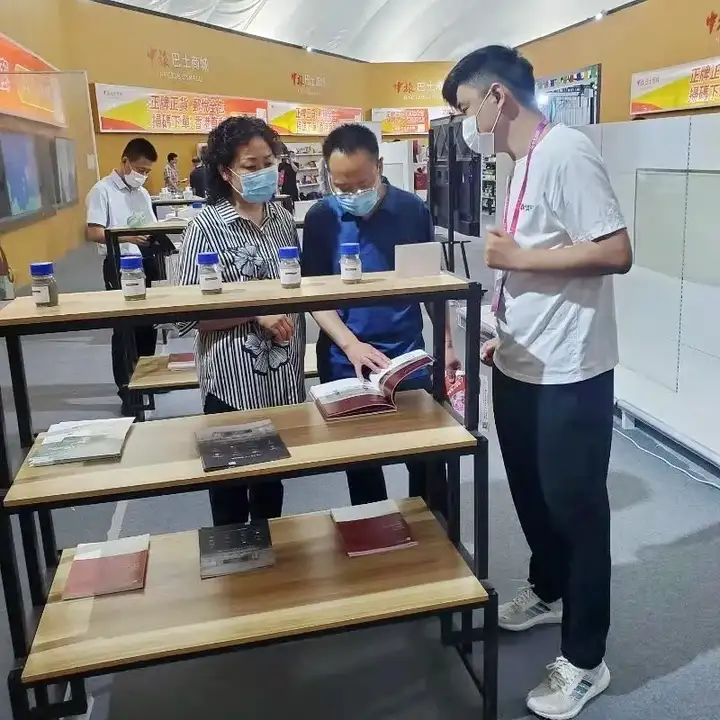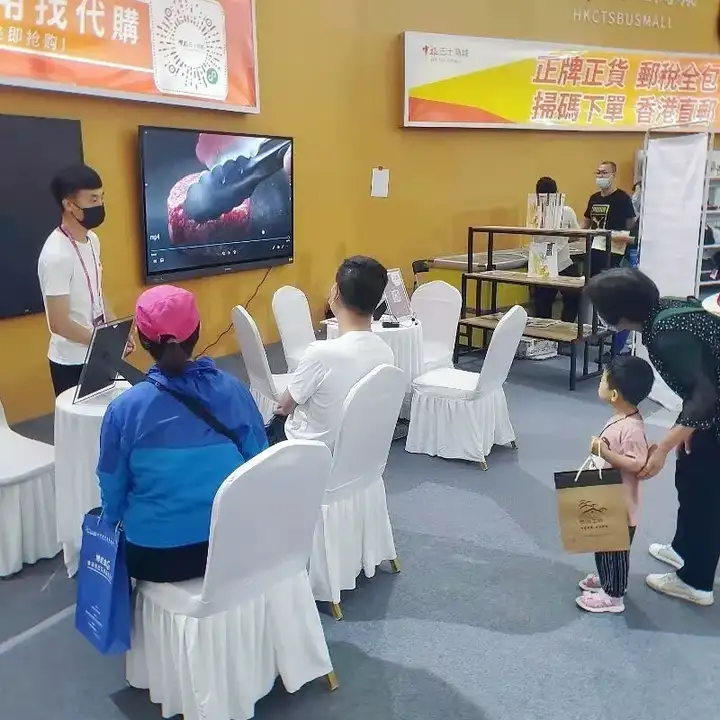 On-site exhibits
PART1 Advanced Materials
HKT previous generations of nano silver wire ink and nano silver wire conductive film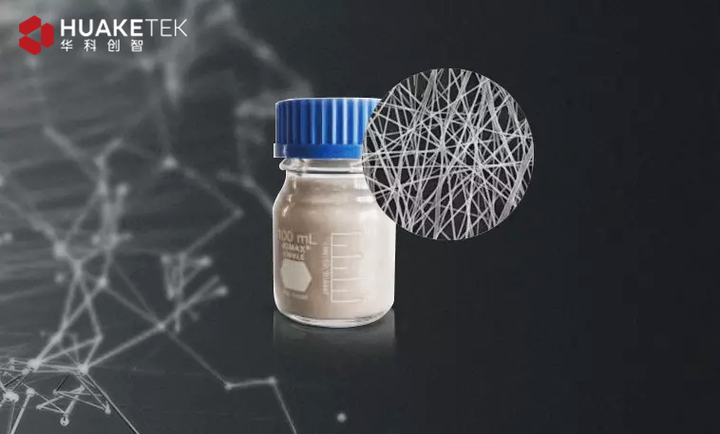 As a key material for a new generation of human-computer interaction, nano silver wire is the best solution to achieve flexible touch, which can be used on a large scale in flexible foldable devices, large-size touch screens, transparent LED films, liquid crystal dimming films and other fields. Our company has mastered the core technology of nano silver wire, and based on this, we have built the industry's advanced nano silver coating production line, with a production capacity of up to 60,000 square meters / month.
Flexible cover material CPI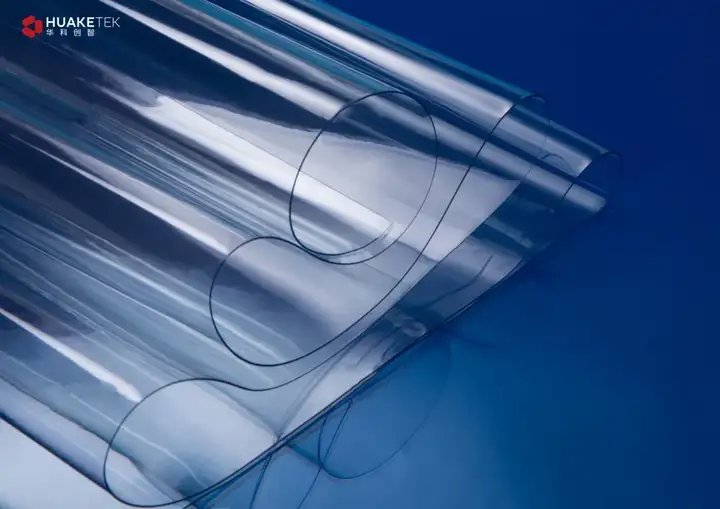 CPI (Colorless Polyimide) with flexible characteristics, with flexible folding characteristics, is the key substrate and protective layer material for flexible touch screens. The CPI film based on CPI-ink + SNW Coating process pioneered by Huake Chuangzhi is extremely advanced in ultra-thin, optical, and folding indexes.
PART2 Intelligent Manufacturing
HKT unilateral outlet TP/Sonsor/full lamination scheme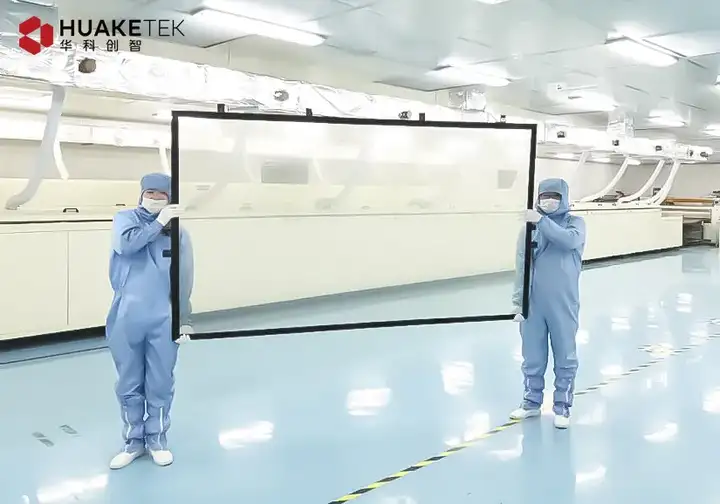 Huake Chuangzhi is the first in China to realize the mass production of 65, 75 and 86-inch nano silver touch display modules, of which 65, 75 and 86-inch products are the world's first large-size capacitive screen manufacturers shipped in large quantities.
PDLC intelligent LCD dimming film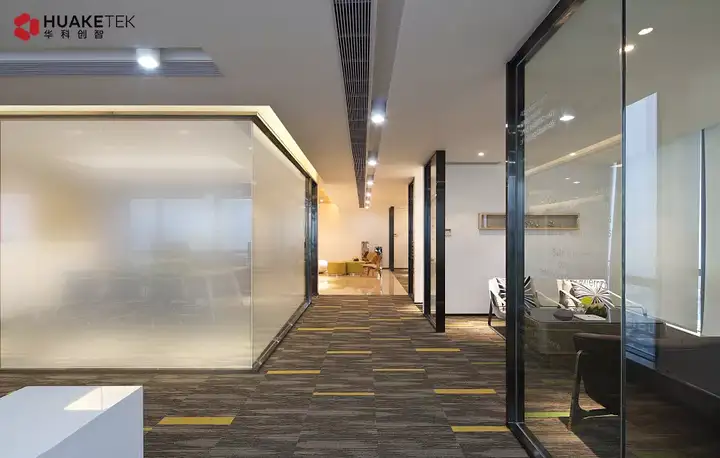 PDLC intelligent liquid crystal dimming film is a kind of film that can adjust the light passing state, it mainly works between the scattered state and the transparent state, which can realize the effect of power on and transparent, power off atomization, Huake Chuangzhi's PDLC series products from raw materials to finished products are independent research and development, manufacturing.
PART3 Smart Brand
SURWISE nano silver wire capacitor series products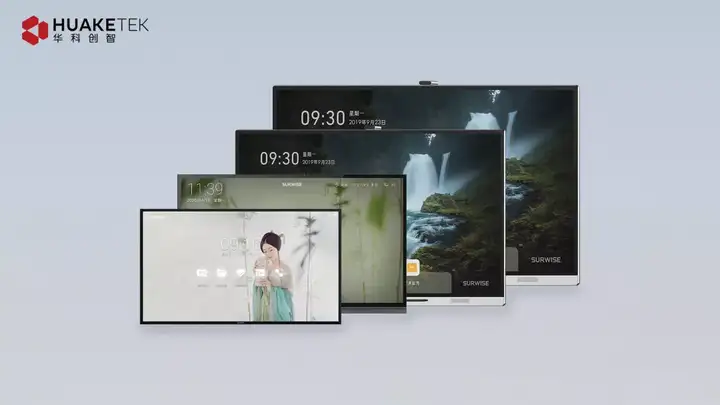 Based on the core technology of nanosilver, Huake Chuangzhi has created an independent smart terminal brand "SURWISE" with cultural connotations, using aesthetic and poetic techniques to open up a new era for the transmission of cultural torches by virtue of the historical status of the Book of Poetry. SURWISE covers nanocapacitor conference panels, nanocapacitor blackboards, nanocapacitor teaching all-in-one machines and other products, serving vertical industries such as finance and education.
At this exhibition, Huake Innovation Intelligence (HKT) exhibited SURWISE nano silver capacitor smart blackboard, nano silver capacitor conference tablet and other products, which incorporate HKT nano silver wire capacitive touch screen, full lamination process, quantum dot eye protection and other cutting-edge technologies.
Production lines at a glance
Coating wiring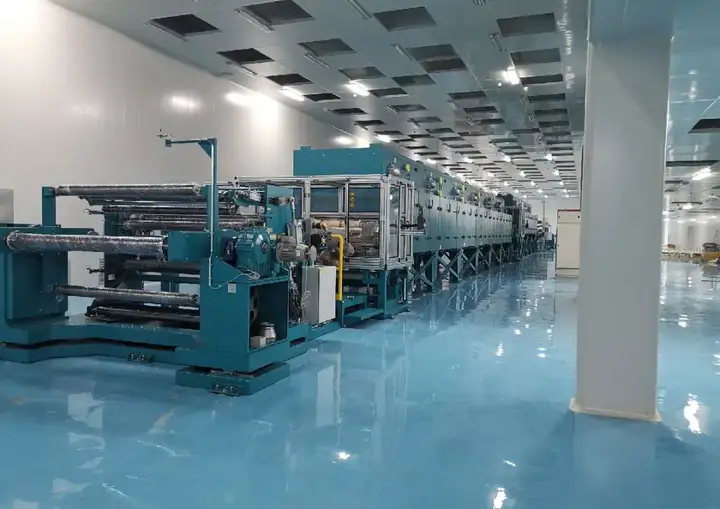 High-precision slit coating equipment jointly developed with the German ATH Group
Roll-to-roll coating machine with integrated design with a total length of 76 meters
It can achieve an annual output of 1 million square meters of nano-silver conductive film
TP line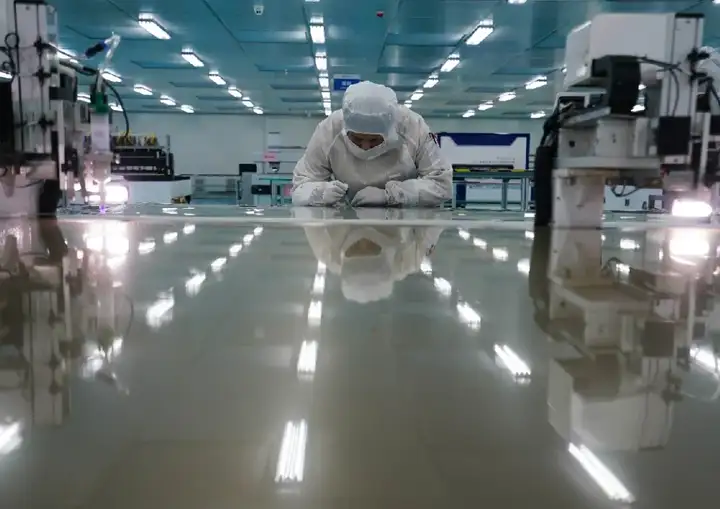 The core products cover 65-110 inch nano silver capacitive touch screen
The printing end can achieve ultra-high positioning accuracy within ±0.05mm
The maximum working size of the soft-to-soft adhesive industry is 110 inches
Realize soft and hard automatic bonding, accuracy within 0.3mm
Fully laminated wire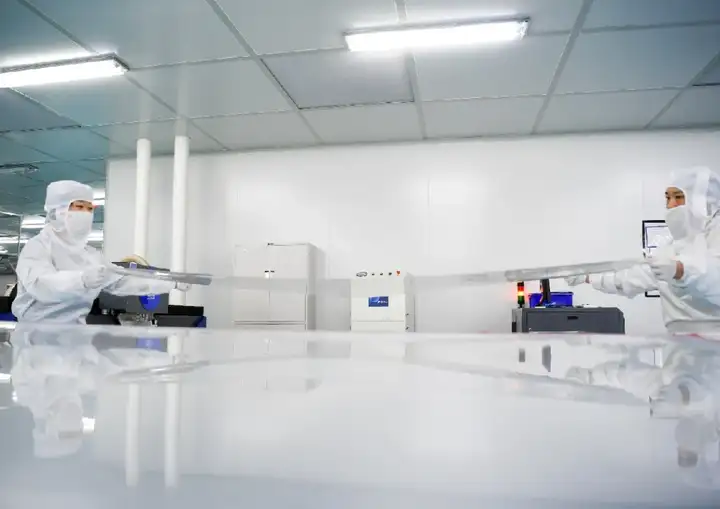 There are few manufacturers in China who master the full lamination process of 55-110 inch touch screens
Breaking through the industry limit, the fit thickness is up to 0.5mm
The yield of the ultra-large size and ultra-thin process exceeds 98%.
The whole machine assembly line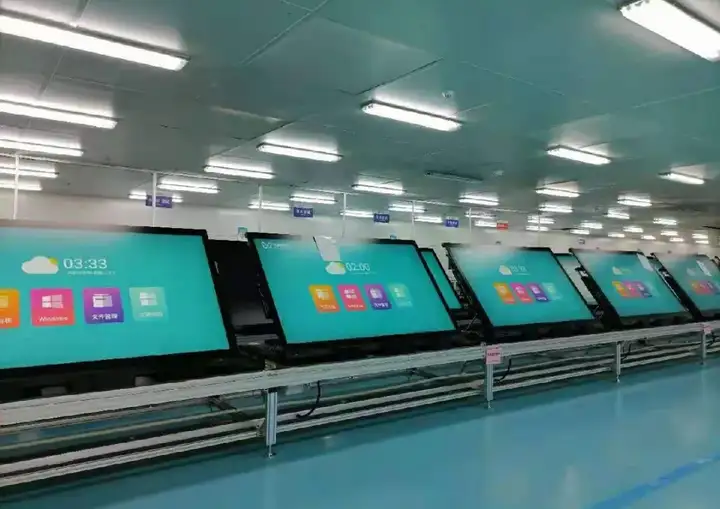 Production of the whole machine backlight assembly
Set online automatic aging, quality inspection, automatic packaging as one
Provide 65-110 inch conference business display
and OEM services for smart education products
Related News