Electrochromic change
Electrochromic material is an emerging dimming material, which can make glass change its color through the reflection, transmission and absorption of light under the action of an applied electric field.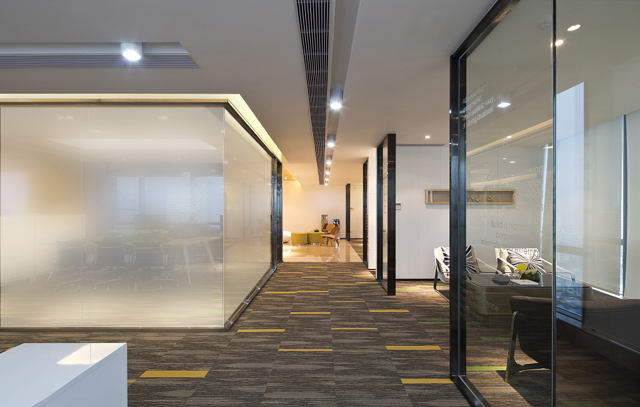 Electrochromic market space
The National Thirteenth Five-Year Plan encourages the vigorous development of green and energy-saving electrochromic products, which is an effective means to achieve China's carbon neutrality requirements!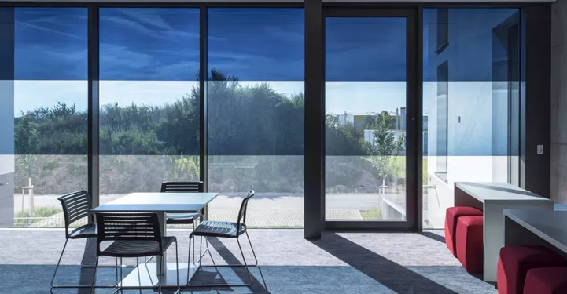 building
China's building field market space of nearly 300 billion +, transparent doors and windows energy loss accounts for nearly one-third of the total social energy consumption, electrochromic has both heat and sunlight active control function, is the fourth generation of energy-saving window materials representative.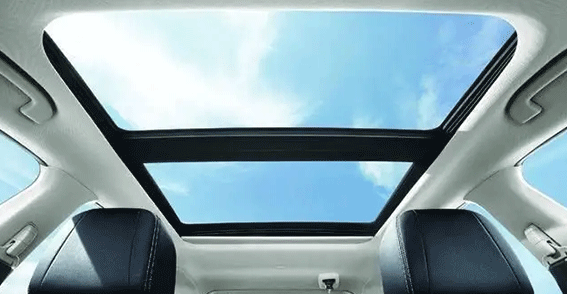 traffic
The annual average market space of automotive glass is nearly 200 billion+, and the average annual sales of automotive sunroofs and side windows and rear windows is 700 billion+. EC also has large-scale application prospects in aircraft windows, and Boeing 787 has been applied on a large scale.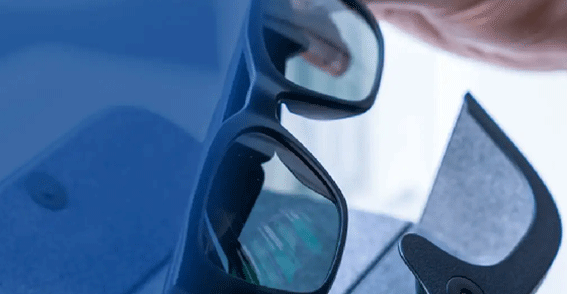 3C
EC has been mass-produced in VIVO mobile phones, EC's unique dimming display capabilities, and large-scale application prospects in the field of VR/AR technology and color-changing glasses in virtual scenes, with a market space of 10 billion+.
Electrochromic applications
Electrochromic applications are wide, including electrochromic windows, electrochromic glasses, electrochromic displays, anti-glare automotive rearview mirrors, flexible electronics, military camouflage, etc.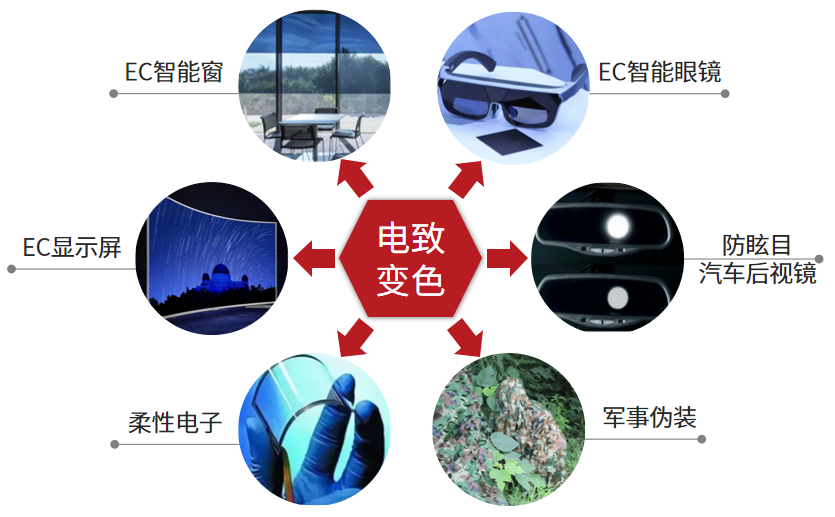 HKT technical route and advantages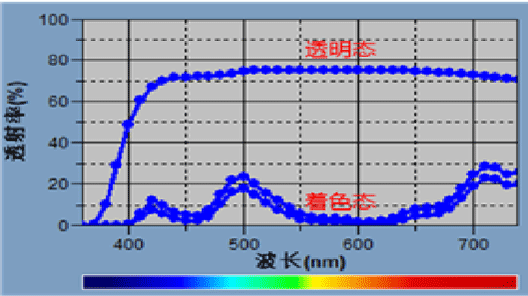 It can block 90% of near-infrared rays and 80% of visible light and most ultraviolet bands, and has functions such as decoration/privacy/energy saving/intelligent control
Abundant chemical synthesis ability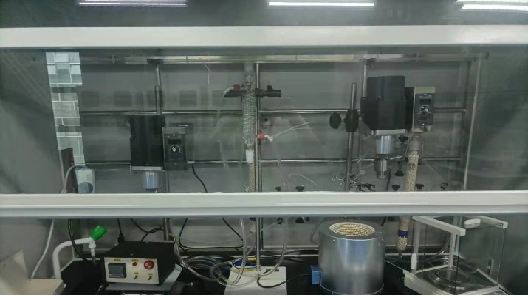 The coloring efficiency of EC materials synthesized by rich experience in precision synthesis > 1300cm-2C-1
Large-area flexible electrode coating equipment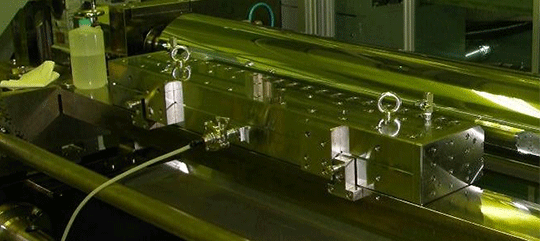 Roll to Roll Precision coating mechanism with large area flexible electrodes
Large-area flexible material curing equipment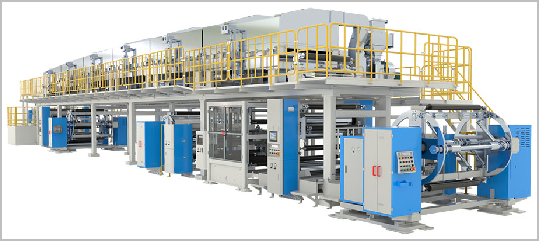 Large-area flexible material light curing equipment
HKT technical route and advantages
HKT team PEDC products
The production cycle is 2m/min
No investment in glass further processing is required
(Total investment of 10 million)
The production cost per square meter is 150 yuan
The yield rate is more than 90%.

American all-solid-state EC products
Production cycle time 10min(1.8m*2m)
Glass deep processing such as cleaning/cutting/grinding/tempering/laser/
Magnetron sputtering 8.5 generation line (total investment 600 million)
The production cost per square meter is 1800 yuan
Yield 70%

HKT electrochromism
First generation: PDLC
01 Powered off fog 02 Energized transparent 03 High light transmittance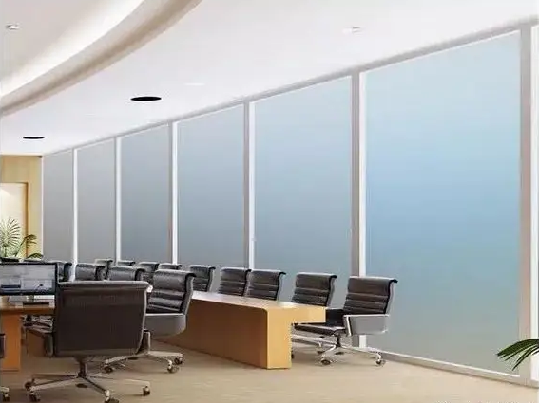 Office partitions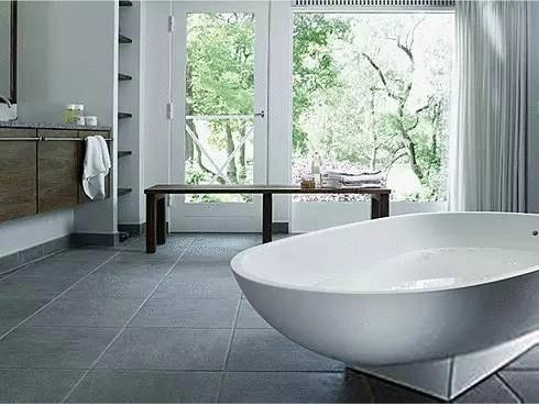 Protect privacy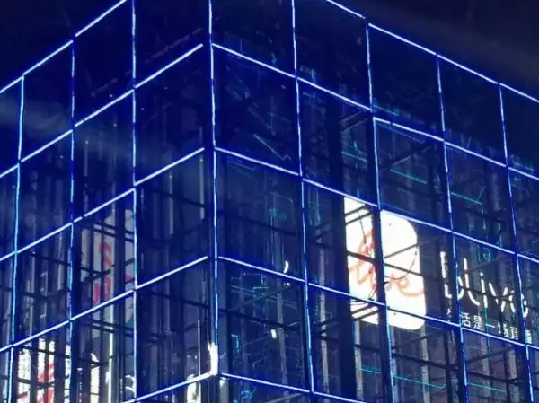 Window projection
HKT electrochromism
Second generation: PDEC
Using self-designed materials, the color and depth can be automatically adjusted according to the brightness of the light, and the step-by-step regulation of 0-255 can be realized

Flexible large-area PDEC: It can be applied to larger areas and flexible substrates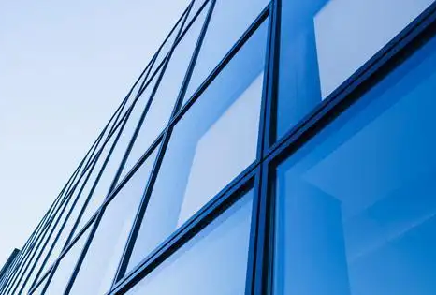 Thermal insulation and energy saving
(Building Exterior)
Intelligently adjust brightness
(Car Sunroof)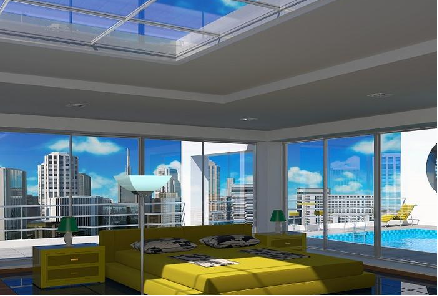 UV protection
(Smart home improvement, home, etc.)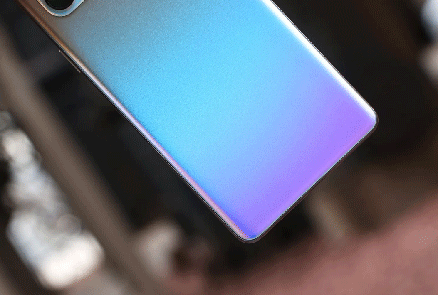 Improve appearance
(Smartphones, etc.)